Feb 9 2012 11:26PM GMT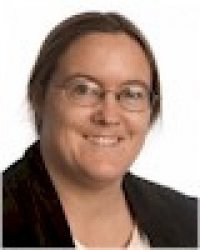 Profile: Sharon Fisher
Neither the storage industry nor the state of Idaho are known for having flashy technical CEOs like Larry Ellison and Steve Jobs, but they both lost one last Friday when Micron CEO Steve Appleton died unexpectedly in a crash of his plane.
A daredevil and adrenalin junkie who excelled in tennis, scuba diving, surfing, wakeboarding, motorcycling, off-road car racing, taekwondo, and aviation, who had already survived a crash in 2004, the 51-year-old Appleton was named one of the worst CEOs in the country by Forbes at the same time that Fortune was naming Micron one of the most-admired companies in the nation. Some criticized him for his salary, while others said it was not out of line in the heavily cyclical DRAM industry.
Raised in California, Appleton attended Boise State University and began working for Micron soon after graduation, eventually working himself up to president, chairman, and CEO in 1994, making him one of the nation's youngest CEOs. According to Jim Handy of Objective Analysis:
Under his guidance the company became the last surviving US DRAM manufacturer and turned around a number of failing DRAM businesses it acquired from Texas Instruments, Toshiba, Qimonda, and others, while investing in businesses outside of its core DRAM strength including a recent acquisition of NOR maker Numonyx.  One particularly successful investment has been Micron's IMFT joint venture with Intel for the manufacture of NAND flash.
While the company's chips were used in a variety of products, its own consumer brand is Lexar.
In Idaho, Micron was a major employer and, along with HP, helped form Boise's nascent technology community. Due to the company's innovations and the state's small population, Idaho often ranked at or near the top in lists of numbers of patents per capita.
Unlike some other superstar tech CEOs, however, Appleton was known for his philanthropic efforts — for example, donating money to Boise State for its tennis courts and for a business and economics building to be named after Micron, still under construction. The company's Micron Foundation also donated to the College of Western Idaho community college, founded just a few years ago.
Appleton is survived by a wife and four children. The board has named as CEO former president and COO Mark Durcan — who had just announced his retirement a week before.