Feb 11 2011 2:06PM GMT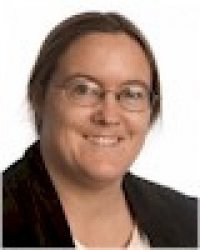 Profile: Sharon Fisher
Numerous government entities, ranging from local to national, use geographic information systems (GIS) software as a way of collecting and displaying information on a geographic basis. GIS performs a variety of jobs, including developing maps; tracking land development; and placing infrastructure such as roads, cell towers, and fire stations.
However, GIS files can be humongous. In Oregon, for example, the Oregon Geospatial Enterprise Office currently manages 4 TB of geospatial data on behalf of the enterprise GIS community in Oregon, which is expected to grow to nearly 15 TB of stored data in the next few years. The increasing size and cost of the storage required — as well as the people to manage it — are forcing a number of governments to look at moving GIS storage to the cloud, according to an article by Rutrell Yasin in Government Computer News.
Results are due today for a Request for Information submitted by the Western States Contracting Alliance, a consortium consisting of Alaska, Arizona, California, Colorado, Hawaii, Idaho, Minnesota, Montana, Nevada, New Mexico, Oregon, South Dakota, Utah, Washington, and Wyoming. This particular RFI was submitted by Montana, with active participation from the states of Colorado, Oregon, and Utah, but it may result in a desire to place some, or all, GIS services for the participating states in the cloud, the RFI said. In fact, this is potentially true for all 51 members (50 states plus District of Columbia) of the National Association of State Purchasing Officials (NASCO) Cooperative.
"Basically, it is our GIS folks who are saying storage is expensive" and want to find cheaper methods of storing GIS data, Utah CIO Stephen Fletcher was quoted as saying in the GCN article.