Jan 10 2013 7:44PM GMT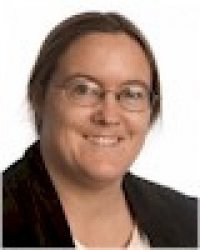 Profile: Sharon Fisher
You know what they say about guys with big thumbs.*
The Consumer Electronics Show was this week in Las Vegas, and while I didn't go (do you know how much walking around that involves?) it wasn't hard to figure out that, with all the music and movies and pictures and so on that consumers are, well, consuming these days that — cloud or no cloud — storage is becoming increasingly important. Plus, to make the CES even more enticing to storage vendors, there's a whole little show within a show, Storage Visions, held just before CES. "Petabytes are the new terabytes!" it proclaimed.
Besides, CES is typically a hardware show. It's always been all about the gadgets, and the more extreme the better: bigger, smaller, harder, softer, faster.
Which brings us to the Kingston DataTraveler HyperX Predator 3.0, a thumb drive that holds a terabyte of data.
A. Terabyte. On. A. Thumb. Drive.
You know, just a year and a half ago I was whining because I wanted a terabyte on a laptop. Now I can put a terabyte in my pocket? (Despite its name, it doesn't seem to have any particularly aggressive features.)
It's expected to ship sometime this quarter for an undisclosed price, but as the New York Times points out, a 512-GB version available now costs $1,750. (In comparison, a 1-TB internal or external drive is less than a hundred bucks these days, and I still remember when a 10-MB hard drive was as big as the PC and cost as much and by the way, what are you kids doing on my lawn?)
Of course, as people have pointed out, such a gigundo thumb drive has its own problems, not the least of which is what happens and you run it through the laundry (my big fear), lose it out a hole in your pocket, or get a virus on it.
As much as the size, people were also impressed by the speed — which reportedly reads at 240MB/s and writes at 160MB/s. This is because it uses USB 3.0, which itself is expected to have its speed doubled, to 10 Gbps, in a year or so.
That wasn't all the storage news at the show, but of course most other announcements pale in comparison:
Seagate announced the Seagate Central network home storage system — which provides 4TB of automatic backup for the home, access to movies, music and photos from networked devices, as well as remote access — and Seagate Wireless Plus mobile storage, which can stream up to 10 hours of 500 HD movies to up to 10 devices over wireless.
HP announced a similar unit, the Pocket Playlist — 32 GB for up to 5 devices — for $129, due in the middle of next month.
LaCie announced BladeRunner, a pretty pretty 4TB external drive for $300, where "the warm interior electronics are encased in a mystifying shell, and the blades are the radiator that cools it down," according to the designer. Um, okay. But's Limited Edition!
Beam me up, Scotty. With the Transporter, you back up your files to it, and then it backs them up to other Transporter units that your friends own. This model seems to be predicated on wide penetration. Good luck with that.
Buffalo Technology announced some new network attached storage devices.
*What do they say about guys with big thumbs? Why, big thumbs, big gloves. What did you think I was going to say?