May 29 2016 12:35AM GMT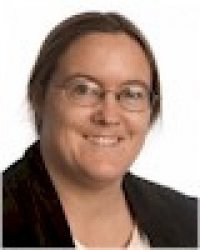 Profile: Sharon Fisher
Tags:
As expected, the Supreme Court ruled before June on the case of Spokeo Inc. vs. Robins. But instead of ruling in one of the two directions the industry expected – each of which drew all sorts of dire predictions from its opponents – the court found a way to Kobayashi Maru its way out of it by finding a different solution.
As you may recall, the whole thing started last November when a guy, Thomas Robins, sued the data aggregator Spokeo for having inaccurate data about him in its databases. He said the inaccurate data could have made it harder for him to get a job or credit, though he couldn't point to specific examples of this having happened. He ended up suing Spokeo under the Fair Credit Reporting Act (FCRA) that requires such database companies to use accurate information.
Ironically, the real upshot was not this particular case itself, but what a final ruling could mean in terms of precedents. Spokeo supporters warned that finding in favor of Robins would mean that practically anybody could file a class-action suit on practically any tiny technical detail that some company screwed up, potentially costing millions or billions. Robins' supporters warned that finding in favor of Spokeo would mean that nobody would ever be able to file a class-action suit ever again, unless each member could point to specific, enumerated injuries.
What added an extra fillip to the whole situation is when Justice Antonin Scalia suddenly died in February. That left open the notion that the Supreme Court could be deadlocked 4-4 on the case – which would have had the effect of upholding the Ninth Circuit court's verdict, because they would have needed a majority to overturn it, but without setting a precedent for future cases.
As it happens, the Court voted 6-2 on its final decision, which was to send it back to the Ninth Circuit to let them figure out more details on the Robins case. Specifically, the Court directed the Ninth to determine two things about the case:
Whether it was particular. "There was no dispute that Robins had satisfied the particularity requirement of injury in fact," writes James McKenna of Jackson Lewis, in National Law Review. "The injury he alleged was based on the violation of his own statutory rights and was due to the inaccurate information about him."
Whether it was concrete. "A concrete injury must be 'real' and not 'abstract,'" McKenna writes. "There are three aspects of concreteness. First, it is not synonymous with being tangible. A concrete injury need not be tangible. Intangible injuries, such as the abridgment of free speech rights, can be concrete." Second, while Congress implementing a law is important, just because a law provides the right to sue doesn't mean they can, he writes. "Third, the risk of real harm' can constitute a concrete injury, even if the harm may be difficult to prove or measure," he adds.
Where the Ninth had erred, the Supreme Court ruled, was by not considering those two points separately in the first place, especially the concreteness one. The Supreme Court didn't say the Ninth was wrong, simply that, like Srinivasa Ramanujan, it hadn't proved it enough. What actually "counts" as an injury, and how can the Ninth persuade the Supreme Court about this case?
"FCRA is designed to prevent harm resulting from a lack of 'fair and accurate credit reporting,' but inaccurate reporting is not a harm, in and of itself, because the incorrect information may not impact, or create a material risk of impact to, the consumer," write Rand L. McClellan and Keesha N. Warmsby of Baker Hostetler for Mondaq. "But an agency's failure to disclose information, which must be disclosed by statute, however, immediately violates the very right (i.e. access) the statute was designed to protect, and therefore constitutes injury-in-fact."
(Interestingly, some states don't have these distinctions.)
The two dissenters, who wrote their own opinion starting on page 21 of the decision, were Justice Ruth Bader Ginsburg and Justice Sonia Sotomayor, who said they believed that the Ninth Circuit had made enough of a case for the "concreteness" of the issue.
What's interesting is that, in response to the Supreme Court's decision, several lower courts have already tossed out several cases by saying the person or class didn't have standing, using this most recent decision. For example, several data breach cases where people were suing a company for losing their personally identifiable data have been thrown out because the people can't point to specific harms that have occurred due to the loss of their data.
"It will be a long while until the lower courts decide who won Spokeo – but it is already clear that defendants in privacy class actions are going to wield the Supreme Court ruling like a weed wacker," writes Alison Frankel in Reuters.
Similarly, people who sue companies providing robocalls in violation of the law against them could have problems, write Diana Eisner, Christine Reilly, and Marc Roth of Manatt, Phelps & Phillips, LLP in JD Supra Business Advisor.  "Plaintiffs may need to allege a concrete or real harm," they write. "This may be difficult, given that so many Americans are on 'unlimited' or flat-rate cell phone plans where no charges are incurred for incoming calls or text messages and no other 'injury' exists other than an alleged privacy invasion. In cases where the plaintiff did not answer the phone or know about the call absent the use of Caller ID, the plaintiff may be unable to allege a concrete harm stemming from the unanswered call, potentially shuttering the lawsuit."
So if the Ninth can't figure out a way to prove the concreteness aspect, the ultimate result may be very much like what the Spokeo supporters feared.
It isn't clear when the Ninth Circuit is expected to rule, but if it decides to rule in a way that sends the case back to the Supreme Court, it may be next year – after the new President we elect in November chooses a new Supreme Court Justice who can make it through the approval process — before a decision is made.