Jul 7 2019 10:00PM GMT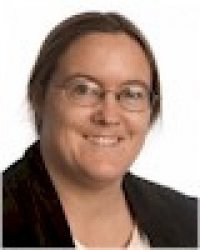 Profile: Sharon Fisher
Tags:
A 2016 Supreme Court decision based on how much damage it costs a person when information about them is incorrect in a database is continuing to be used as a precedent in other legal cases that are far removed from the original case.
The actual original case revolved around the data aggregation site Spokeo. This site had been around for a while. It uses publically available data to collect information about a person, some of which it provides for free and some of which you pay for. Because of how it collects and aggregates the data, it can sometimes be laughably inaccurate.
But one person, Thomas Robins, didn't find the inaccuracies laughable. In fact, he said they had caused him harm. They said he had a graduate degree and was married with children, and he was concerned that this inaccurate information would make it harder for him to find a job, though he didn't have any evidence that had happened or that anyone had even looked at his file in the first place. And so he sued Spokeo, not because their collection of data was creepy and an invasion of his privacy, but because it was inaccurate.
Spokeo supporters warned that finding in favor of Robins would mean that practically anybody could file a class-action suit on practically any tiny technical detail that some company screwed up, potentially costing millions or billions. Robins' supporters warned that finding in favor of Spokeo would mean that nobody would ever be able to file a class-action suit ever again, unless each member could point to specific, enumerated injuries.
But instead of making either of those two decisions, the Supreme Court ruled that it wasn't an issue because Robins couldn't prove any concrete damages caused by the errors in the Spokeo database. The computer industry heaved a great sigh of relief and went on about its business.
That said, courts have continued using Spokeo one way or another as a precedent since then. In fact, because state courts have taken different viewpoints on it since it was decided, this means this case could go back to the Supreme Court again.
And that's where we stand now: State courts continue to make decisions based on their interpretations of what the Spokeo case actually meant, and they don't always agree.
For example, the Sixth and the Seventh Circuit Courts have disagreed on two cases that are essentially identical, writes Maurice Wutscher in Lexology: A debtor wanted to sue a debt collector for failing to notify her in its debt validation letter that to trigger the federal Fair Debt Collection Practices Act's protections she had to communicate a dispute in writing. According to the Seventh Circuit, the only harm the debtor suffered was receiving the incomplete letter. In fact, the first sentence of the decision literally said, "No harm, no foul."
But according to the Sixth Circuit, the complaint in that case alleged a concrete injury because depriving a consumer of this information put them at a greater risk of future harm, Wutscher writes. A similar case in 2016, with the Eleventh Circuit, found the same, he wrote in a separate Lexology article – though the court's decision in that case wasn't nearly as entertainingly written.
Even in spam cases, courts – such as the Second Circuit, earlier this year – have used Spokeo to rule on whether the person receiving the spam was actually harmed by it. In the particular Second Circuit case, the court ruled that the person getting the spam text messages was actually harmed, writes Shari Clare Lewis in the New York Law Journal.
"The circuit court noted that although text messages were different in some respects from the receipt of calls or faxes specifically mentioned in the [Telephone Consumer Privacy Act], they presented the same 'nuisance and privacy invasion' problems envisioned by Congress when it enacted the TCPA," Lewis writes. In addition, the Second Circuit pointed to similar decisions made by the Third and Ninth Circuits, she adds.
Spokeo is also coming into play with a case about whether Facebook users can sue the company in a $30 billion class action suit claiming that their facial data was harvested without their consent in 2015. The district judge said the users had a right to sue and Facebook appealed to the Ninth Circuit. (In another wrinkle, the data was stored outside the state – in this case, Illinois — which the company contended meant it out was out of state jurisdiction.)
On the other hand, state courts haven't been consistent on whether receipts having too many digits of a person's credit card number cause actual harm. Earlier this year, the Third Circuit decided that having too many digits wasn't an actual harm, agreeing with the Second and Ninth Circuits, writes Patrick Ryan in Ahead of the Class, a class action defense blog. On the other hand, the Eleventh Circuit had ruled in similar cases that there could be harm, he added.
It just goes to show how picky some of these cases can be sometimes. How often do you check to see how many of the digits of your credit card number were printed on a receipt, and how likely would you be to try to sue if it were incorrect? But apparently people do.