Apr 9 2014 3:55PM GMT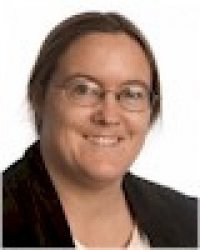 Profile: Sharon Fisher
In case you missed it, OpenText is known as the largest software company in Canada, and its CEO is Mark Barrenechea, which I mention only because I'm always delighted to see a good Basque name. Anyway, OpenText filed suit against Box last June, claiming patent infringement, for which the first hearing was held in January. A case management conference is scheduled for Thursday of this week. At the end of March, the company went on to claim $268 million in damages, the first time it had mentioned an amount. In addition, it asked for an injunction against Box that not only would forbid Box from selling its products and services but would demand that it go out to everybody it had sold them to and get them back, writes Tom Petrocelli at Neuralytix.
"OpenText doesn't just want Box to stop selling their products," Petrocelli writes. "They want them to "recall and collect from all persons and entities that have purchased any and all products", "destroy or deliver all such infringing products to OpenText", and "disable all applications providing access to all such infringing software; and destroy all infringing software that exists on hosted systems. Basically, they say they want Box to stop operating."
Oh, and this all happened the same week that Box formally filed for its IPO, coincidentally valued at $250 million.
So, now what?
The big question, then (other than "Is 'OpenText' one word or two?"), is "What makes Box different from all the other cloud storage vendors?" In other words, why is OpenText picking on Box instead of Dropbox, Google, Apple, Microsoft, etc.? The patents we're talking about, after all, include three called "System and method for the synchronization of a file in a cache" — surely that seems generic enough to apply to all the myriad cloud storage services out there. As John Coonen in CMS Connections writes, "Is this lawsuit a shot over the bow to Box competitors, with similar technology? In other words, if OT wins this battle war, will DropBox or Syncplicity (now an EMC-owned technology) or Google be next in line to receive a registered letter from the IP folks from Waterloo?"
So what's the deal? Is there something specific about Box' product, such as more collaboration, that arouses OpenText's ire? Does Box have a reputation for wussy legal counsel? Is it because Box tends to have more corporate customers? Does OpenText have a personal issue with flamboyant Box CEO Aaron Levie? Is OpenText hurt because Box didn't cite it as a competitor in its prospectus? Is it concerned because KapitallWire said that Box's IPO was most threatening to OpenText stock directly?
One could argue that it's because Box was first to file for an IPO, and that OpenText would have nailed anybody who went public, but that doesn't explain why OpenText initially filed suit last June against Box, and against nobody else that I could discover. On the other hand, the timing and amount of the injunction — almost the same that OpenText expects to raise with its IPO — are certainly suspicious (as Coonen also mentions).
What it will all boil down to is the issue of whether the patents are valid. While the vice president of investor relations claims they date back to the 1990s and 2000s, all three of the file synchronization patents were awarded after Box was founded. Now, nobody's accusing OpenText of being a patent troll, but the notion of trying to patent cloud storage seems like a stretch. On the other hand, while the Electronic Frontier Foundation has been running around looking for overbroad patents to help topple (and succeeding at it, thanks very much), it hasn't said anything about this one yet. And, of course, the whole issue of software patents in general is an open legal question.
And this is the argument that Box is making, Petrocelli writes. "They claim that the file synchronization patents are invalid due to prior art which means that the technology existed before inventor came up with the idea described in the patents," he says.
(Ironically, OpenText's own cloud synchronization product, OpenText Tempo Box — and how hard did it work to get "box" in the name of the product? — was announced in November , 2012, well after Box was founded in 2005.)
It's been suggested that what the goal really is here is to shake down Box for a licensing agreement, which Cantech Letter said could add as much as $2 per share to the value of OpenText stock. "The devastating demand that Box stop selling their product is pretty common language in patent infringement suits: The complainant demands death for the competitor but they end up with a settlement of some sort, often a cross-licensing deal or an on-going royalty payment," Petrocelli writes. "A fair monetary settlement that comes short of beating Box to death with a club is in the interest of both parties."
And perhaps the whole goal of the injunction is to get Box to settle before the court issues its ruling on the original patent infringement — especially if OpenText were to lose. If the court were to find that the patents are invalid, it would not only be a big win for Box but for the entire computer industry, writes Petrocelli, because the industry could then run out and develop cloud storage apps with impunity. On the other hand, if the settlement is made, OpenText could then run out to all of Box' competitors and try to get the same licensing agreement with them, he continues — before they have a chance to go out and find a bunch of prior art with which to attack any follow-on lawsuits by OpenText.
Stay tuned.