Apr 6 2011 6:35PM GMT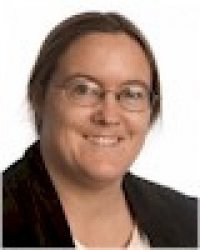 Profile: Sharon Fisher
CDMI stands for Cloud Data Management Interface and is an industry standard defined and controlled by the Storage Networking Industry Association (SNIA).
"The SNIA CDMI architecture standard defines the functional interface that applications will use to create, retrieve, update and delete data elements from the cloud," according to Mezeo Software (quoting the SNIA), which announced this week that it planned to support the standard in its cloud storage products. "Based on a REST HTTP protocol, the CDMI standard requires adopters to implement strong access controls and to provide for encryption of the data on the underlying storage media for secure multi-tenant cloud environments."
The SNIA goes on to say that CDMI lets clients discover the capabilities of the cloud storage offering, use this interface to manage containers and the data that is placed in them, and lets administrative and management applications manage containers, accounts, security access and monitoring/billing information. In addition, metadata can be set on containers and their contained data elements through this interface, SNIA says.
In other words, CDMI means that users have a standard interface for performing such functions as backups, and defines a set of standard terminology regarding users and types of data, regardless of the underlying storage technology in the cloud.
Vendors such as Bycast, Cisco, Hitachi Data Systems, Iron Mountain, NetApp, Olocity, Oracle, and QLogic have taken part in developing the specification, which came out in February, 2010 after the group was formed in 2009. There is also a mailing list devoted to the specification.
Like other industry standards before it, such as TCP/IP, vendors will be holding "plugfests" to ensure that their different implementations of the CDIA specification can work together. One will be held later this month in Colorado.
CDMI is increasingly becoming of interest to users; according to a recent survey of users from Storage Strategies NOW, 53% said that SNIA's CDMI will be part of their cloud storage RFPs/proposals; and 30% of respondents said SNIA's CDMI was very important for a public/hybrid cloud standard.