Jul 16 2018 8:00AM GMT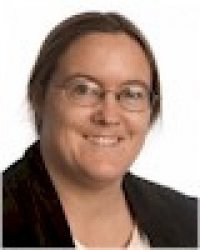 Profile: Sharon Fisher
Tags:
What almost became a new law in Illinois presages a series of similar laws in other states that could make it a whole lot easier to identify and arrest people.
Both the Illinois House and Senate passed bills that would have allowed law enforcement to use drones to scan groups of people. The House version required crowds of at least 1,500 – unlike an earlier version of the bill that would have allowed "crowds" of just 100 – and banned the use of facial recognition software with the drones. The Senate had passed a similar bill earlier in the month. Even without facial recognition software, the use of drones could intimidate people into not exercising their right of free speech, writs the American Civil Liberties Union.
"Fortunately, advocates of free speech and privacy defeated the 2018 proposal," writes the Electronic Frontier Foundation. "While the Illinois House and Senate each approved a version of this bill, the state legislative session expired on May 31 without reconciling their conflicting versions."
This facial recognition technology is already being used. For example, it was reportedly used to help identify the suspect in the Capitol Gazette shooting when he was "uncooperative." "Anne Arundel County police ran Jarrod Warren Ramos' photo through a database of millions of images from driver's licenses, mug shots and other records to help identify him as the suspect in Thursday's Capital Gazette shooting," writes Yvonne Wenger in the Gazette. "Police Chief Timothy Altomare said Friday that officials used the Maryland Image Repository System to determine who Ramos was. The 38-year-old Laurel man was not cooperating, and police were facing a lag in getting results from a fingerprint search, so the chief said they turned to technology to move as quickly as possible."
And in Seattle, international visitors can have their face scanned rather than show their passport when they come into the airport. Similar systems are used at 17 airports, including 13 in the U.S., writes Colin Wood in StateScoop. Because, you know, it's so much faster and more convenient than showing a passport.
Facebook has reportedly also started using facial recognition, ostensibly to help protect people from other people hacking into their accounts. Amazon has also developed facial recognition software, which it is selling to law enforcement organizations. In fact, the American Civil Liberties Union and about two dozen other organizations have asked Amazon to stop selling its Rekognition software to law enforcement. Madison Square Garden has reportedly also used the technology – all in the name of safety and security, of course.
The thing is, there's not much in the way of laws yet regarding facial recognition, so there was nothing to stop law enforcement from using the new technology. And as we've seen with technology such as phone encryption, it's seen as more okay to violate people's rights when they're really bad people like child pornographers and terrorists.
Maryland also used its facial recognition database – considered superior to that of other states because  it includes 10 million motor vehicle database photos — to monitor protesters during the rioting in Baltimore in 2015 after Freddie Gray's death, Wenger writes. "As of 2016, as many as 6,000 or 7,000 law enforcement officials had access to the database," she writes. "Officials said the system at times was accessed more than 175 times in a single week." Given that law enforcement personnel have been known to look up people that interested them in driver's license databases, how much longer before it's learned that they also look up people in the facial database as well?
Altogether, as many as 130 million people – just regular people, not necessarily criminals – may have their faces stored in databases, writes Nick Wingfield in the New York Times. The FBI facial database was reported to be more than 400 million people as of 2016.
There's also the question of accuracy. In 2016, the FBI had said that as many as 20 percent of its identifications were incorrect. This is particularly true for women and minorities. " One study by the Massachusetts Institute of Technology showed that the gender of darker-skinned women was misidentified up to 35 percent of the time by facial recognition software," Wingfield writes. In comparison, white men are identified accurately 99 percent of the time, writes Steve Lohr in the New York Times." In 2015, for example, Google had to apologize after its image-recognition photo app initially labeled African Americans as 'gorillas,'" he writes.