Sep 16 2014 1:22PM GMT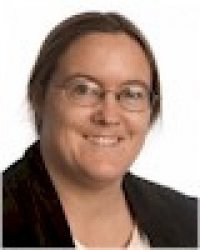 Profile: Sharon Fisher
Tags:
Okay, it's official: Storage vendors are all a big bunch of size queens.
Just a couple of weeks after Seagate announced an 8TB drive, Western Digital has announced a 10TB drive. And if you prefer an SD card? SanDisk has just announced a 512GB card. That's half a TB.
Grunt.
(This is probably a good time to reminisce about how my first computer had a hard disk as an add-on that was the size of the computer itself and cost the same amount — for 10MB. Yes, I'm old, whippersnapper, and get off my lawn.)
The Western Digital drive, like the Seagate drive, uses shingled magnetic recording technology, which puts more data in the same space though it's is slower. In fact, Western Digital comes right out and says the drive is mainly intended for "cold storage" facilities.
That means "slow," because you put stuff in cold storage that you don't need all the time, and so you spin down the drives rather than keep them running all the time because it saves energy. So every time you retrieve something from cold storage, you have to go kick the drive to start it up again. It's like keeping the beer in the fridge out in the garage. You can put a lot more beer out there, but you have to traipse out to the garage every time you want a beer.
There's one big difference between the 8TB Seagate and the Western Digital UltraStar HE10 — well, besides the size. The Western Digital 10TB drive uses the helium technology it first announced last November for its 6TB drive, while the Seagate drive doesn't. (Hence the He in the product name.)
We don't know how much it's going to cost. Western Digital claimed it would have the lowest cost per gigabyte in the industry, but didn't release actual prices. Some sources, such as ExtremeTech, were dubious about this. That said, the helium-filled 6TB drives cost from $449.99 to $899.99, depending on the source, compared with commodity-level 6TB drives costing $275, according to Backblaze.
(Can I just say how awesome it is to speak of "commodity-level 6TB drives." What a world we live in.)
Similarly, the 512GB SanDisk Extreme PRO SDKX UHS-I memory card comes at a premium price: $800. (Though you can get it for $729 some places.) Considering that you can get 32GB cards for 50 cents a gigabyte, that may seem a little high. But the disk is aimed at high-end audio-video people for things like recording 4K video, so they don't have to swap storage in and out so often.
This is not intended for Dad recording the kids opening presents at Christmas, is what I'm saying.
But at some point we do have to raise the question: Just how big should a single storage device be? I'm not talking about "10MB was good enough for me and it should be good enough for you kids!" I'm thinking about things like reliability. How do you back the things up? And, more to the point, how much data are you willing to lose? When's the last time you accidentally laundered an SD card you left in your pants pocket?
Lossage is particularly an issue for the helium-filled drives. Yes, yes, we know they're guaranteed for five years, but getting your $499 back is going to be cold comfort if in the process you've lost $10,000 worth of data. The 6TB devices have been out for only a few months, and it's not clear just what the MTBF rate is going to be for them. Even the MIT Technology Review said last year that it would probably take a year before anyone had any idea of how well they'd last.
Sadly, the world of disk drive testing isn't what it used to be. As we've mentioned before, weirdly, some of the best disk drive testing is done by BackBlaze, but since these helium-filled drives aren't commodity items it's unlikely that BackBlaze is testing them yet. We can hope that CNET or ZDnet happened to buy a few of them, set them up in a corner somewhere, and is preparing to give us a great review in a couple of months about just how long we can expect the helium to last, but personally I'm dubious.
One can argue that if the 10TB drives are used in cold storage, you don't really have to worry that much, because chances are that archived data is stored in multiple places anyway. Well, perhaps, but that raises the question of what the point is. Helium-filled drives cost almost twice as much as commodity non-helium drives, so will a helium-filled drive that's almost twice as big cost almost four times as much? If so, at what point does the reduction in maintenance and infrastructure make it worthwhile? ExtremeTech points out that according to Western Digital, the power consumption of the drives is 23 percent less than its air-filled drives, and if you have a big enough data center, that would certainly add up, but you'd really want to know how long they're going to last.
Perhaps the storage vendors are just hoping that storage managers are size queens too.