Dec 22 2016 2:07PM GMT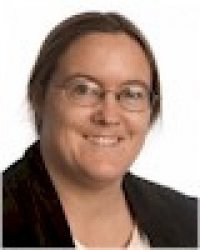 Profile: Sharon Fisher
Tags:
Co-founder of the Electronic Frontier Foundation John Gilmore was known for his saying, "The Internet interprets censorship as damage and routes around it." With Donald Trump's election as President, the Internet is getting a little help.
Concerned that a Trump administration might delete decades of weather data in an effort to make it more difficult to demonstrate climate change, scientists are reportedly frantically making copies of weather databases in Canada, writes Brady Dennis in the Washington Post.
"Something that seemed a little paranoid to me before all of a sudden seems potentially realistic, or at least something you'd want to hedge against," Nick Santos, an environmental researcher at the University of California at Davis who started copying government climate data onto a nongovernment server after the election — where it will remain available to the public – told Dennis. "Doing this can only be a good thing. Hopefully they leave everything in place. But if not, we're planning for that."
Paranoid? Maybe not, writes Weston Williams in the Christian Science Monitor. "This would not be the first time access to climate research was restricted by a US president," he writes. "During President George W. Bush's administration, many Environmental Protection Agency libraries were shut down, and there were multiple accusations that government publications on climate change had been edited to change their meaning."
With Trump, activities such as the appointment of climate change deniers, the attempt to find climate change supporters in federal agencies, and the suggestion that NASA should no longer do weather research leads scientists to believe that a Trump administration could try to alter or dismantle parts of the federal government's repository of data on everything from rising sea levels to the number of wildfires in the country, Dennis writes.
"To be clear, neither Trump nor his transition team have said the new administration plans to manipulate or curtail publicly available data," Dennis notes. "The transition team did not respond to a request for comment. But some scientists aren't taking any chances."
It all started with a Twitter crowdsourcing request from meteorologist Eric Holthaus, Dennis writes. "What are the most important .gov climate assets? Scientists: Do you have a US .gov climate database that you don't want to see disappear?"
Within hours, responses flooded in from around the country – enough that Holthaus created a Google spreadsheet to keep track of them all. In addition, investors offered money, attorneys offered legal help, and database specialists offered expertise and storage, Dennis writes. There's now a GitHub repository as well.
"Within two days, more than 50 key data sets had been identified, and six of them have already been archived on publicly available nongovernment servers," reports Holthaus. "Complementary efforts at the University of Pennsylvania and the University of Toronto are merging resources to attempt to avoid duplication of effort, and the Penn Program in the Environmental Humanities put the data refuge online Tuesday afternoon. On Twitter, the most common response to the project was, 'I can't believe it's come to this.'"
In some cases, they're even making a party out of it. At the University of Toronto, researchers held a "guerrilla archiving" event to catalogue key federal environmental data ahead of Trump's inauguration, Dennis writes.
Presidential Transition
The work is associated with the End of Term Presidential Harvest 2016, an effort by the Internet Archive to ensure that useful federal government data isn't lost during the transition between Presidents. "With the arrival of any new president, vast troves of information on government websites are at risk of vanishing within days," writes Jim Dwyer in the New York Times. "The fragility of digital federal records, reports and research is astounding.
The Presidential Harvest project – "a volunteer, collaborative effort by a small group of university, government and nonprofit libraries to find and save valuable pages now on federal websites," Dwyer  writes – began before the 2008 elections and returned in 2012.
Moreover, the Internet Archive, which purports to make a copy of everything on the Internet, is also hoping to set up a copy of itself in Canada lest something happen to its American data, writes Michael Hiltzik in the Los Angeles Times. The Internet Archive  includes copies of 279 billion web pages, 2.2 million films and videos, 2.5 million audio recordings and 3 million digital books, as well as software and television programs, he writes.
"The Internet Archive has stepped up its plans to back up its entire data hoard in Canada, out of reach of what might be efforts under a Trump administration to block public access to the material," Hiltzik writes. Internet Archive founder and chairman Brewster Kahle is seeking donations to cover the estimated $5-million cost of the project by Jan. 20, Inauguration Day, he adds. Kahle is doing this because he is concerned by some of the things Trump said while campaigning.
On the other hand, the EFF is calling for the opposite tactic: The computer civil liberties organization ran a full-page ad in Wired encouraging sysadmins to, among other things, delete log files so they couldn't be used in the future against people. "EFF's open letter outlines four major ways the technology community can help: using encryption for every user transaction; practicing routine deletion of data logs; revealing publicly any government request to improperly monitor users or censor speech; and joining the fight for user rights in court, in Congress, and beyond," the organization explains in a press release. "President-Elect Trump has promised to increase surveillance, undermine security, and suppress the freedom of the press. But he needs your servers to do this. Join us in securing civil liberties in the digital world, before it's too late."