Nov 1 2012 10:00AM GMT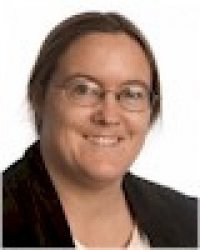 Profile: Sharon Fisher
Though there have been a number of data center outages associated with the Sandy megastorm, and it's not over yet, what may be most surprising is how little disruption it actually caused — particularly in comparison to the outages caused by June's thunderstorm.
While several data centers were knocked offline due to flooding — most notably Datagram, which hosts Gawker, Gizmodo, Buzzfeed, The Huffington Post, and Media — many stayed on, often through generators running on diesel fuel. (The New York Times — which criticized data centers just last month about their use of diesel backup generators — was strangely silent on the subject this week.)
The problem then switched to getting fuel delivered, since typically generators would keep only three days' fuel on-site. That time, however, did give users of those data centers time to find other alternatives.
Though data centers went through extensive preparation, the ones that were knocked offline typically had either the data center, or the fuel systems, or both, in the basement, which flooded. Some sites went offline after they weren't able to get fuel delivered to the island of Manhattan.
"The situation shows that in many ways, Lower Manhattan is one terrible place to put a data center," noted Cade Metz in Wired. On the other hand, he said, data centers need to be near where the business action is to provide low-latency data transmission.
In one case, Fog Creek Software and Squarespace  — with fuel pumps in the flooded basement and a generator on the 17th floor — employees used a bucket brigade to get fuel up the stairs to run the generator.
Other customers were migrated to cloud services such as Amazon Web Services — ironically, since it has suffered a number of outages over the past few months.
Not only was the Internet relatively resilient to the hurricane itself, but to the increased load of all the East Coast people who stayed at home, watched Netflix, and chatted with their loved ones over Skype.
Numerous other posts over the years have described how data centers have handled earthquakes, wildfires, and other disasters. That said, there's a few other lessons to have been learned from Sandy:
Don't put data centers, or their diesel backup, in the basement. On the other hand, it's not like you want it up over your head, either — especially if you end up needing to do a bucket brigade to the roof.
Have data centers, or backup data centers, located in separate geographic regions.
Plan, plan, plan. And don't wait until an actual emergency to test the plan. "You can't wait 'til folks' hair is on fire to plan these things,"  Shannon Snowden, a data center professional who is now senior technical marketing architect for Zerto, a company with technology that helps companies move and failover applications, told GigaOm. "What you should be doing from the data center perspective is [always] make sure the power has been tested, that you can fail over to generators, that those those generators are tested to make sure they're functional and that they have enough fuel," he said.
Finally, the vendor I lambasted in April for exploiting natural disasters to promote their product was at it again — press release issued right on schedule on Monday afternoon.