Aug 13 2011 7:47PM GMT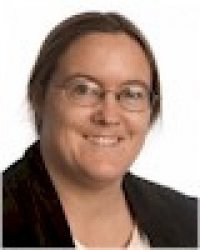 Profile: Sharon Fisher
To anybody who's run a USB memory stick through the laundry or left one sitting in a remote machine, there's no surprise in the results from the recent Ponemon Institute study, The State of USB Drive Security.
Ponemon, which performed the study on behalf of Kingston, a manufacturer of encrypted USB thumb drives, did not fully describe its methodology, but said it had surveyed 743 IT and IT security practitioners with an average of 10 years of relevant experience.
Interesting tidbits from the survey include the following:
More than 70% of respondents in this study say that they are absolutely certain (47%) or believe that it was most likely (23%) that a data breach was caused by sensitive or confidential information contained on a missing USB drive within the past two years.
The majority of organizations (67%) that had lost data confirmed that they had multiple loss events –- in some cases, more than 10 separate events.
More than 40% of organizations surveyed report having more than 50,000 USB drives in use in their organizations, with nearly 20% having more than 100,000 drives in circulation
On average, organizations had lost more than 12,000 records about customers, consumers and employees as a result of missing USBs.
The average cost per record of a data breach is $214, making the average cost of lost records to an organization $2,568,000.
Yikes.
This isn't new; there've been numerous incidents of data loss via USB memory stick, either by losing them or by theft, ever since the handy little things came out. But those have been largely anecdotal reports, while this was a more broadly based survey.
And that's just data going out. Another issue is that of malware coming in, also via thumb drive. Again, we have heard of anecdotal incidents, but the survey also reported that incoming security was an issue as well.
"The most recent example of how easily rogue USB drives can enter an organization can be seen in a Department of Homeland Security test in which USBs were 'accidentally' dropped in government parking lots. Without any identifying markings on the USB stick, 60% of employees plugged the drives into government computers. With a 'valid' government seal, the plug-in rate reached 90%."
For example, the survey found that free USB sticks from conferences/trade shows, business meetings and similar events are used by 72% of employees ― even in organizations that mandate the use of secure USBs. And there's not very many of those: Only 29% felt that their organizations had adequate policies to prevent USB misuse.
The report went on to list 10 USB security recommendations — which many or most organizations do not practice:
1. Providing employees with approved, quality USB drives for use in the workplace.
2. Creating policies and training programs that define acceptable and unacceptable uses of USB drives.
3. Making sure employees who have access to sensitive and confidential data only use secure USB drives.
4. Determining USB drive reliability and integrity before purchasing by confirming compliance with leading security standards and ensuring that there is no malicious code on these tools.
5. Deploying encryption for data stored on the USB drive.
6. Monitoring and tracking USB drives as part of asset management procedures.
7. Scanning devices for virus or malware infections.
8. Using passwords or locks.
9. Encrypting sensitive data on USB drives.
10. Having procedures in place to recover lost USB drives.