Mar 29 2012 3:40PM GMT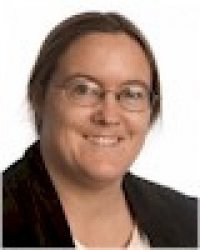 Profile: Sharon Fisher
We've heard this sort of story before (here, and here, and here):  While members of the Mitt Romney presidential campaign staff were at dinner in San Diego, their parked SUV was broken into, leading to the loss of two laptops, two iPads, and two two-way radios.
The conversation quickly turned to whether this was a random act of burglary or a targeted political action. 10News in San Diego, which broke the story, interviewed local political analyst Carl Luna.
"This could just be a coincidence," said political analyst Carl Luna. "Then again, given this campaign season and how negative it's been, dirty tricks are not alien to American politics. Best case scenario for the Romney camp… these things are going to be sold at a swap meet on the side. Worst case scenario… some of this stuff makes it onto the Internet and if somebody could spin it against them they might."
But unlike most of these stories, this one has a happy ending, or, at least, not an unhappy one. While the aides said the theft was a bummer in that they had to replace the equipment — not to mention their clothes and other items that were stolen — they weren't worried about the theft of information, apparently because the equipment was reportedly all remotely erased, according to the UT San Diego newspaper.
"My understanding is once they found out they called people and had everything shut down," [Detective Gary] Hassen told the paper.
Of course, we shouldn't be surprised by Romney's perspicacity. This was, after all, the administration that had the foresight to buy all its hard drives when it left office, depriving later generations — as well as opponents and journalists — from researching his time in the Massachusetts' Governor's office.
Maybe the campaign was just planning ahead.