Dec 31 2017 11:29PM GMT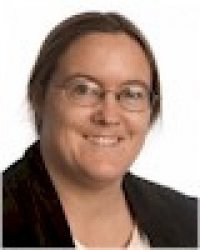 Profile: Sharon Fisher
Tags:
You could call it Schrodinger's Email System: Email messages aren't lost; there just isn't any way to gain access to them.
That's the situation the state of Rhode Island has been facing since 2015, which came to light earlier this month due to a public records request. Before then, state agencies had been using a combination of Novell Groupwise and Microsoft Exchange email servers, and decided to consolidate them into a single Office 365 email system.
A laudable goal, in general. The problem is that Microsoft and Novell never did play very well together, and by 2014 Novell was essentially not around anymore, with Micro Focus buying Groupwise. (In fact, you can still buy it today.) The upshot is that the vendor working with Rhode Island to help migrate the email systems – Microsoft Consulting Services – warned the state that it could lose up to 5 percent of the email messages in the process, according to an article in the Providence Journal, which broke the story.
Hence the Schrodinger's email nature of the new system. "Department of Administration spokeswoman Brenna McCabe told The Journal, 'We did not lose the emails,'" writes Katherine Gregg. "But she acknowledged, 'They are [now] in a format that is not easily searchable … [And] it would take significant resources to put the data in an accessible, searchable format.'" So if you can't search or gain access to the email messages, does it matter whether they're "lost" or not? What would be different if they were considered "lost"?
The situation came to light when software entrepreneur and two-time candidate for governor Ken Block filed a public records request. He was reportedly performing a computer analysis of the potential for voter fraud in Rhode Island for a nonprofit organization co-founded by President Donald Trump's former chief strategist Stephen Bannon, Gregg writes. "As part of his continuing inquiry, Block asked the elections board for communications — dating back to Jan. 1, 2003 — from the state to local boards of canvassers about 'voter registration … voter identification policies and processes.'"
That was when Block learned about the inaccessible email messages, which he presumably passed on to the Journal. "There were significant problems with the syncing process, as the two systems are wholly incompatible with each other," Richard Thornton, the campaign-finance director for the state Board of Elections, told Block. "There may, or may not be, additional email communications responsive to your request, but for which the State of RI has no capacity to retrieve presently."
This is not to unduly pick on Rhode Island. Back in the day, people used proprietary email systems because that's what there was, and different agencies used different email systems because that's how they were typically acquired. While the state happened to bet on the wrong horse, technologically speaking, it hadn't made a bad choice in picking Groupwise. If anything, one could criticize the state for not upgrading sooner, but there was a recession in there as well. Chances are, a number of other states are in the same pickle. One could also criticize the state for not having reduced the size of its email system before the migration, but again that's hardly a problem confined to Rhode Island.
Plus Block appears to be going off the deep end about it a little bit. The state has not yet responded with how many email messages are missing – if it even can – but it isn't at all clear that "most" email messages before 2015 are unrecoverable, as he told the Journal. He also complained about the cost of retrieving the email messages, but to be fair he's asking for a large amount of email going back fifteen years on what could be little more than a fishing expedition in that the vast majority of studies have found that voter fraud is a minuscule problem.
Similarly, Block criticized Thornton for saying the state had moved to the new system "for more efficient backup of data, a more standardized approach for records retention and a secure disaster recovery solution" in light of the problem. ""Wow. How does that square with Thornton's email?" he told the Journal. But obviously it was because of just this sort of situation that the state did make the move to a single email vendor.
Realistically, how many people can lay their hands on email that they sent in 2003? My Gmail account goes back to April 7, 2004, and I was one of the early adopters. While I may have .pst files around from Outlook systems I was using before then, what are the chances I could actually find a way to read them?
It's an example of the sort of problem typically referred to as the "digital dark ages" brought on as organizations – particularly governments – went digital. But due to the proprietary nature of the hardware and software people used, plus technology's inexorable march on, much of this old data may no longer be readable by future generations.
This is why organizations are encouraged to migrate their archives to up-to-date hardware and software every couple of years, to ensure the data can still be read going forward.