Jan 31 2017 2:29PM GMT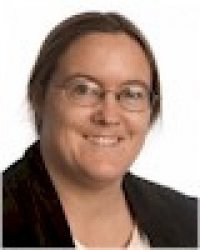 Profile: Sharon Fisher
Tags:
As you may recall, in May we wrote about laws being enacted in Utah to require computer technicians to report child pornography they encounter in the course of their jobs to law enforcement authorities. Some computer technicians, as it turns out, were already doing that; the issue was whether it should be required by law. The Rettenmaier case is taking the question even further.
Reportedly, the FBI has cultivated eight "confidential human sources" in Best Buy's Geek Squad over a four-year period, according to a judge's order, with all of them receiving some payment, according to Tom Jackman in the Washington Post. The Geek Squad employees in question were specifically in Best Buy's data recovery services in Brooks, Ky.
What makes this a problem? "Best Buy searching a computer is legal — the customer authorized it, and the law does not prohibit private searches," Jackman explains. "But if Best Buy serves as an arm of the government, then a warrant or specific consent is needed." And the fact that the FBI has cultivated the ongoing relationships and that there is a two-way conversation between the organization and the technicians makes it look more like the Geek Squad is serving as an arm of the government.
For its part, Best Buy contended that the organization had no such policy, that they're only allowed to turn in pornography they find in the course of their jobs rather than going hunting for it, that it was inappropriate for technicians to be accepting payments, Jackman writes. "Any circumstances in which an employee received payment from the FBI is the result of extremely poor individual judgment, is not something we tolerate and is certainly not a part of our normal business behavior," a Best Buy spokesman said in a statement.
The case started in November 2011, when Mark Rettenmaier, a gynecological oncologist in Orange County, Calif., took his HP Pavilion desktop to the Best Buy in Mission Viejo, Calif., because it wouldn't boot up, Jackman explains. "The technicians at the store told him he had a faulty hard drive. If he wanted to retain information from the hard drive, he would need the Geek Squad's data recovery services in Kentucky," he writes.
In the process, Rettenmaier signed a form acknowledging that any child pornography found would be turned over to law enforcement authorities, which prosecutors said waived his right to a Fourth Amendment claim.
As it turns out, a Best Buy Geek Squad technician who had been paid by the FBI two months before did indeed find a piece of child pornography on the system – but in unallocated space, meaning the technician required special software to look for it. "In addition, a federal appeals court has ruled that pornography found on unallocated space is insufficient to prove that the user possessed it, since information about when it was accessed, altered or deleted is no longer available," Jackman writes, because such a file could be put into a computer against the owner's will or before they owned the system.
On the basis of the file, the FBI got a search warrant and seized Rettenmaier's cell phone, on which the FBI reportedly found more than 800 other such files, writes Jeremiah Dobruck in the Los Angeles Times. However, in requesting the search warrant, the FBI did not tell the judge that the picture was found in unallocated space, which might have made it more difficult to get the warrant, writes R. Scott Moxley in OC Weekly. There's also an issue about whether the file would even be considered child pornography at all, Moxley writes in a different OC Weekly article (which also includes some interesting reporting on testimony about just how easily porn can be injected into a computer).
Dobruck notes that taking payments from a law enforcement organization doesn't necessarily make them an agent of the government. In fact, two Geek Squad employees who said they had received payments also said they had donated the money to charity, writes Andrea Eldredge in the Record Searchlight.
"The problem, from a privacy perspective, is that such rewards create incentives for technicians to start searching people's perspective rather than just fix them," writes Jeff John Roberts in Fortune. "Also troubling is that any arrangement between the FBI computer repair services like Best Buy could expand and that, in the future, employees could begin tipping of the agency about other things they find on people's devices."
The current status of the case? The judge took two days of testimony earlier this month, after which Rettenmaier's attorneys had 45 days to file briefs, after which the judge will rule on whether any evidence should be excluded, writes Hannah Fry in the Los Angeles Times.
It should go without saying that child pornography is a heinous crime. But in a day and age where people are concerned about the rule of law and the increased surveillance in our society, it will be interesting to see the outcome of this case. Not to mention, it's worth keeping in mind if you're planning to send your hard disk in for repair.