May 25 2017 11:15PM GMT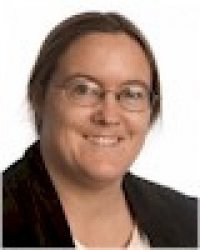 Profile: Sharon Fisher
Tags:
As you may recall, no sooner was Donald Trump elected President than people began saving copies of government data that they feared he might delete, such as years of data about the environment. Now here we are, four months later, and it turns out there did indeed appear to be some cause for worry: While the data may not be gone, it's no longer possible to gain access to some of it, and isn't that just about the same thing?
Access to some data disappeared literally on Inauguration Day, though White House spokespeople said at the time that it had to do with reorganizing websites. Since then, however, other data has vanished.
For example, on the eve of the Peoples Climate March in April, the Environmental Protection Agency announced that "its website would be 'undergoing changes' to better represent the new direction the agency is taking, triggering the removal of several agency websites containing detailed climate data and scientific information," write Chris Mooney and Juliet Eilperin in the Washington Post (where it received more than 1,000 comments). "One of the websites that appeared to be gone had been cited to challenge statements made by the EPA's new administrator, Scott Pruitt. Another provided detailed information on the previous administration's Clean Power Plan, including fact sheets about greenhouse gas emissions on the state and local levels and how different demographic groups were affected by such emissions."
The changes were to remove "outdated language" from the website, explained an agency spokesman. Other examples of missing data were an explanation of climate change that had been on the website for more than two decades, and the influence of human activity on climate change, Mooney and Eilperin write, though they add that an archive of the previous data was still available. A description of the Obama era Clean Power Plan was also no longer on the site.
In an indication of how jumpy people are about the issue, a message on the EPA's Open Data Web service saying that the site wouldn't be available, due to the government shutdown, was taken by many to mean that the data was going away altogether, writes Andrew Griffin in the Independent UK. "Since this story was first published, EPA officials have denied that the website will be taken offline and that it may continue to operate throughout the government shutdown," he writes. (Congress ended up passing a continuation that prevented a shutdown in the first place.) "The pop-up and claims by a contractor that the site was being turned off permanently were based on confusion about the government shutdown, they suggested."
Whether the data is gone or merely inaccessible, ThinkProgress is dealing with the situation by filing a series of Freedom of Information Act (FOIA) requests intended to force the government to make the data accessible again, writes Joshua Eaton of the organization. "We've already filed Freedom of Information Act requests for six disappeared websites," he writes. "And we've already scored a victory: In response to requests by ThinkProgress and others, the Environmental Protection Agency posted a snapshot of its website as it existed on January 19."
Other examples of missing data for which ThinkProgress is filing FOIAs include the Department of Energy's online phonebook, an inventory of data.gov data when almost 40,000 datasets appeared to vanish for three months, and Bureau of Land Management ecological assessments, Eaton writes. The site MuckRock tracks FOIA requests, including Eaton's. "Other data taken down from federal websites include regulatory enforcement actions, like fined abuses at dog and horse breeding operations and workplace injuries cited by the Occupational Health and Safety Administration," writes The Week. "The Barack Obama and George W. Bush administrations had regularly publicized fines levied against companies to encourage workplace safety, but business groups opposed such 'naming and shaming' disclosures."
Some of the FOIA requests have deadlines of mid-June. It will be interesting to see what sort of responses they get – or if they'll have a new set of FOIA requests to keep them company. In addition, the site DataRefuge continues to make and store copies of government datasets.