Mar 21 2017 6:43PM GMT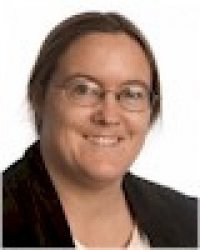 Profile: Sharon Fisher
Tags:
You may recall that a couple of years ago we ran a piece talking about how Ada County, the most populous county in Idaho, was desperately looking for Zip disks and drives to help keep its aging voting machines running.
As it turns out, Ada County isn't alone. Apparently a lot of counties are in the same boat.
In case you don't remember, or are too young to remember, Zip disks and drives were developed by Iomega in 1994. They were a similar size to floppy disks – thicker – but held considerably more data; they started at 100 MB and eventually went up to 750 MB. (Which, in those days, was a lot.) Another interesting distinction about them is that they could be used for either PCs or Apple computers.
Several of the major voting machines used back in the day, such as the ESS Model 650 Central Scanner, used Zip disks. And a number of the counties that considered themselves cutting-edge now have to deal with the ancient technology.
"At least once a year, staffers in one of Texas' largest election offices scour the web for a relic from a bygone technology era: Zip disks," writes David Saleh Rauf for the Associated Press. "The advanced version of the floppy disk that was cutting edge in the mid-1990s plays a vital role in tallying votes in Bexar County, where like other places around the U.S., money to replace antiquated voting equipment is scarce."
Bexar County, which had more than 1 million registered voters in the 2016 election and includes the city of San Antonio,  bought its voting equipment in 2002. Now, it's among the oldest in Texas, Rauf writes. Other states with Zip-disk voting systems include California, North Dakota, and Ohio.
2002 was a big year for acquiring voting machines in the wake of the 2000 "hanging chad" problem. "The 2002 Help America Vote Act provided $4 billion to states, but that money is largely gone," Rauf writes. "With many state legislatures unwilling to allocate funding, election officials are left scrambling to make do."
For example, 43 states used machines that were at least a decade old and nearing the end of their lifespans during November's presidential election, according to the Brennan Center for Justice, Rauf writes. "Election officials in a least 31 states want to purchase new voting machines in the coming years, according to a 2015 report from the center. Most, however, don't know where they'll get the money."
Here's some examples:
Arkansas: Lawmakers two years ago approved $30 million for new statewide voting systems, but the appropriation was never funded, so the secretary of state's office used leftover money in its budget to improve equipment for part of the state, Rauf writes
California: The secretary of state has projected it could cost up to $450 million to replace voting machines
North Dakota: Lawmakers recently rejected proposals for $12 million to replace voting equipment, even after being told machines could be unworkable by the next presidential cycle
Ohio: The elections chief is asking state lawmakers for help for counties, noting that it cost more than $100 million to replace old machines with money from the U.S. government in 2005
Texas: Legislation would create a program for counties to apply for a state grant to cover up to half the cost to replace voting machines
On the other hand, Johnson County in Texas says it's fine with the Zip disk systems and doesn't have any trouble keeping stocked up, writes Todd Glasscock in the Cleburne Times-Review.
People buying Zip disks online also sometimes get more than they bargained for, like the fellow in Houston who ended up with nine Zip disks of personally identifiable information, including Social Security numbers.
But whatever happened to Ada County? The county updated its systems before last spring's Republican Presidential primary so that it no longer is dependent on Zip drives.
Wonder what it did with them. I think I know some people who could use them.