Mar 31 2018 8:27PM GMT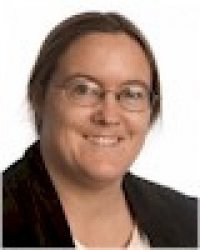 Profile: Sharon Fisher
Tags:
With all the strife going on right now, it's nice to know that the world can come together on one day in mutual agreement. No, it's not the Olympics, and that was last month, anyway. It's World Backup Day.
In case you haven't heard about it, World Backup Day is always celebrated on March 31, the day before April Fool's Day, presumably to protect oneself against "tricks." It's intended to encourage users to set up regular backup practices for their data, both business and personal. First held in 2011, World Backup Day was actually spawned by a reddit discussion and is primarily intended for consumers who might otherwise lose pictures, music, and so on.
To be honest, it isn't clear to what extent World Backup Day is still a thing. The Facebook and Twitter pages for World Backup Day haven't been updated in a year, and the content on the website doesn't have dates on it so it isn't clear whether any of that is new either.
One thing that did get updated was the OnTrack survey on backups. According to that survey,– 67 percent of businesses and consumers use some sort of backup solution, but almost 20 percent of the respondents experienced a data loss in 2017, compared with 27 percent in 2016.
Of the people who did experience data loss, 33 percent were not using a backup, down from 37 percent in 2013 and 39 percent in 2015. The main reason respondents did use a backup solution was that they didn't have enough time to research and administer one.
From the respondents who experienced a data loss in 2017, 43 percent were able to restore 75-100 percent of their data from their backup, while 11 percent were able to restore 40-75 percent of their data. The remaining respondents lost either most of their data or all of it. In 2016, 66 percent were able to restore 75-100 percent of their data, while11 percent could only retrieve 40-75 percent of the data.
The problem, OnTrack says, is that people don't test their backups. 27 percent of the respondents test their backup weekly while 32 percent test once a month. The remaining respondents either test their backup once a year or never. In 2016 24 percent of the respondents tested their backup once a week, 34 percent at least once a month, and 13 percent do a backup check once a year and almost 24 percent never did.
While there aren't any official sponsors for World Backup Day this year – another indication that it might be going by the wayside – a number of vendors do have specials going on to commemorate the day.  (Not to mention, presumably, hoping to sell a few products.) They appear to be the primary ones keeping World Backup Day alive. They include:
And even the people who run websites explaining all the special days of the year.
Disclaimer: I am a BackBlaze customer.