Aug 27 2018 10:37PM GMT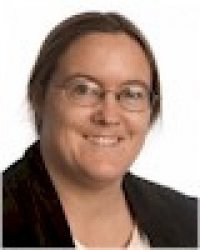 Profile: Sharon Fisher
Tags:
Most of us are pretty aware that we need to wipe the memory of a hard drive or other storage device when we get rid of a computer or a cell phone. Some of us are even aware that you may need to do so with a printer, copier, or fax machine.
It turns out that now you have to do it with your car, too.
The Federal Trade Commission (FTC) has put forth a program, with the somewhat unwieldy name of "Be discreet when you delete your fleet," for making sure people delete personal data from cars when they sell them. That data can include:
Phone contacts and an address book
Mobile apps' log-in information, or data
Digital content like music
Location data like addresses or the routes you take to home, work, and favorite places
Garage door codes
The same can be true when you buy a car – the previous owner, for example, may still have information about how to find or start the car on their phone, the FTC warns.
It's not just with your own car, but also with rentals and car shares. In fact, it may be even more urgent with them, because you know someone else is going to be using the car after you do. "With cars increasingly asking if to download your phonebook, that have facilities for you to make and receive calls, and to message, browse the internet, and stream media, the trove of data on infotainment systems will only increase," notes the December 2017 report, Connected Cars: What Happens To Our Data On Rental Cars? from Privacy International. "If you use the GPS in a rental car to get home, for instance, a robber could find your address," writes Rebekah Sanders in USA Today. "Or a stranger could reveal your identity by matching your device name to profiles on social-media such as Facebook, Instagram or Twitter."
"People called their phone all sorts of things, including what looks like their actual names," writes Adam Racusin of ABC 10 News. "When I first saw this I audibly exclaimed that I'm looking at someone's first and last name and what type of phone they have, whether it's an iPhone or an android," he quotes Ted Harrington, executive partner at Independent Security Evaluators, as saying. "That's a lot of information that's just free for me to access. No one's hacking that — the car is giving that information out right now."
The complication is, how do you do it? The FTC is advising people, when they're about to sell their car, or turn in a rental, to look for a factory reset option to wipe personal data. Privacy International is calling for a single button for car renters to press before turning the car back in.
At the same time, even a factory reset might not wipe out personal information such as subscriptions to satellite radio or Spotify, so you might have to do that manually, the FTC warns. In addition, even charging your device from the car's USB port might transfer data automatically to the car. Use a cigarette lighter instead, with an adapter if there is one advises the FTC.
This is going to become even more critical an issue as automated vehicles come into play, especially with "mobility as a service" and other shared transportation alternatives. So it's probably a good idea to get into the habit now.