Apr 26 2019 8:36AM GMT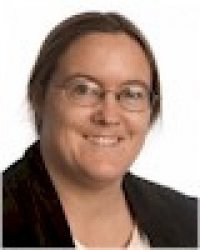 Profile: Sharon Fisher
Tags:
Longtime readers may remember a piece from 2015 about a USB drive that could hypothetically set a computer, or whatever else it was plugged into, on fire. At the very least, it could zap it dead. It turns out that there's now a guy who just did that to 66 devices at his alma mater, which was not someplace in Silicon Valley but an Albany-based former Catholic school for girls.
The alleged culprit is said to be Vishwanath Akuthota, who graduated from the school in 2017 with a master's in business administration, as well as a certificate in Computer Information Systems.
What's kind of funny about the whole situation is that the guy was known. The College of St. Rose, where the incident allegedly occurred – on Valentine's Day – still has an interview with the guy on its Facebook page, dating from 2016, when he was a graduate assistant in the music department.
Needless to say, the comments are interesting.
Akuthota also participated in GitHub starting in September, 2017, and that activity – culminating in 34 commits in January and 16 commits in February – abruptly stopped after that, which isn't terribly surprising, as he was arrested on February 22.
Akuthota 's LinkedIn profile, however, has been taken down, though, as has his Facebook page.
His future goal, Akuthota said on Facebook at the time, was to be an entrepreneur, and one can imagine he's rather kicked that plan into a cocked hat. But he did have a listing on AngelList, which is sort of a Monster.com for startups, where he said he was an application developer for the New York State Office of Information Technology Services, working on IBM's Watson artificial intelligence system. "I want to contribute for the 4th industrial revolution with artificial intelligence. let's make it great," read his bio. As his achievements, he lists "I've lunched world's first talking interface for the chatbot. I've lunched New York states first chatbot with in 4 days."
Okay. So let's hear how he lunched 66 devices.
"Akuthota admitted that on February 14, 2019, he inserted a 'USB Killer' device into 66 computers, as well as numerous computer monitors and computer-enhanced podiums, owned by the college in Albany," reports the U.S. Attorney's Office from the Northern District of New York. "The 'USB Killer' device, when inserted into a computer's USB port, sends a command causing the computer's on-board capacitors to rapidly charge and then discharge repeatedly, thereby overloading and physically destroying the computer's USB port and electrical system.
"Akuthota admitted that he intentionally destroyed the computers, and recorded himself doing so using his iPhone, including making statements such as 'I'm going to kill this guy' before inserting the USB Killer into a computer's USB port.  Akuthota also admitted that his actions caused $58,471 in damage, and has agreed to pay restitution in that amount to the College."
How Akuthota's going to earn that money isn't clear. One might imagine that a computer career is not in the cards.
Akuthota pled guilty on a single count of causing damage to computers, and is scheduled to be sentenced on August 12, where he faces up to 10 years in prison, a fine of up to $250,000, and a term of post-imprisonment supervised release of up to 3 years.
There are still a number of remaining questions. The office noted that Akuthota is a citizen of India, residing in the United States on a student visa.  He has been in custody since he was arrested in North Carolina on February 22. Will he be deported? If so, before or after he serves his time and pays restitution? If he graduated in 2017, why was he still in the U.S. on a student visa in the first place? How did he come to be in North Carolina? What led him to do it?
Most notably, how could he do it? "The defendant did not have, and knew he did not have, permission from the College to insert the 'USB Killer' device into any of the College's computer hardware or otherwise 'kill' the College's computer hardware," notes the plea agreement, just in case that was in question.
Does St. Rose typically let people who haven't been in the school for two years come in and mess around with the computers unsupervised?
Hopefully they don't now.