Mar 28 2013 6:00PM GMT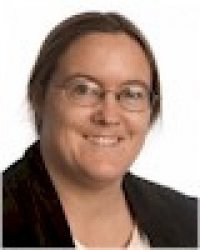 Profile: Sharon Fisher
Got your party scheduled? The traditional foods made? Your gift list ready? Sunday is World Backup Day!
Now in its third year, the event — deliberately scheduled for the day before April Fool's Day, to ensure your data is backed up in the case of a prank gone awry — is intended to encourage people to make sure their data is backed up, much like the days that daylight saving time starts and ends get piggybacked by Change the Batteries in Your Smoke Detector Day.
Last year, I didn't find out til afterwards, but this year, I found out in plenty of time to celebrate it properly.
As of Thursday, almost 4500 people had pledged to observe the day, which not only includes making backups of your own data and checking your restores, but also alerting your friends and family.
Vendors such as Carbonite and Kroll also released surveys associated with backups. The Carbonite study found that 30% of small businesses believe their backup plan is insufficient, 45% said their organization had experienced data loss, and 14% were never able to restore their lost business information.
Small businesses often lack a formal disaster recovery plan is because they do not have the budget, the survey showed, but there's an average cost of about $9,000 for a small business to recover their data after a failure, Carbonite said.
Surveying its own users, Kroll Data Recovery found that of the 81% who do have backups now, 53% use an external hard drive, while 15% used tape and 15% used online or cloud backup services. And while 60% of its customers did have a backup running at the time of the data loss, it wasn't current or was operating incorrectly, Kroll warned.
World Backup Day now also has posters and t-shirts, as well as a Tumblr. In addition, the event asks people to take pictures of themselves celebrating. "Be sure to take pictures or videos of you promoting World Backup Day!" reads the website. "Just send them to hello@worldbackupday.com, tweet us @WorldBackupDay, or submit them to our Tumblr!" There's also a Facebook page, an Instagram feed, and a Pinterest page.
In addition, there's a full press kit, which includes an infographic.
All kidding aside, it's not a bad time to re-examine your backup strategy; a number of vendors actually do have World Backup Day Sales.
There's even a contest.
And as a bonus, this year's World Backup Day is also followed the next day by my favorite holiday, Cheap Chocolate Day, though you can't always count on that happening, plus some people hold out for the traditional February 15 for that one.