Feb 28 2019 11:55PM GMT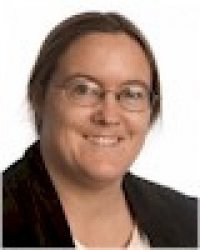 Profile: Sharon Fisher
Tags:
It wasn't that long ago that I first heard about being able to get a terabyte on a laptop – which, of course, made me immediately want one – and it was even less time ago that I actually got one: 2013, to be exact. Not long after, in 2014, SanDisk announced an SD card that could hold half a terabyte.
You can probably see where this is going.
Yes, it's true. Now, suddenly everyone is announcing one-terabyte SD cards.
At the risk of dating myself, I remember when getting a 10 MB hard disk drive cost as much and was the same size as the PC itself.
Shipping dates vary, with Lexar's orderable – though not shippable until March 9 – for $399. Lexar was also the first to announce, in January.
Other companies that have announced them include SanDisk – now owned by Western Digital – and Micron – now run by the founder of SanDisk, and who helped arrange SanDisk's merger with Western Digital. SanDisk's will be released in April for $449.99, and Micron's will be "priced competitively" and released during the second quarter.
Incidentally, someone has already gone to the trouble of calculating the bandwidth of a pigeon carrying these SD cards. As you may recall, there is a time-honored tradition of using carrier pigeons to carry data from one place to another, dating all the way back to teeny-weeny microfilm cameras during World War II. And whenever a major new storage medium comes out, people like to figure out what the new bandwidth number would be, whether the device is being carried in a station wagon or by a pigeon.
What it boils down to is that in the time it takes for a terabyte to be transferred over a 1GB Internet connection, a pigeon could fly almost 36,000 kilometers – further if you had a racing pigeon. "Because the distance is more than half of Earths circumference, sending 150 TB of bulk data between any two points is now faster than a gigabit connection," writes the person who did the calculation."If you use the competitive 160 Km/h speed, you can go around the globe once before the gigabit completes."
This is, of course, making certain assumptions, such as:
Ignoring the time it takes to write/read SD cards
Instantaneous pigeon swap
Each pigeon operates at peak performance from start to end
No packet drop (actually literally in this case)
The 1GBit/s connection we compare this against is perfect (no delay, no packet drop, full speed)
As the poster himself admits, "I've got way too much time and not enough pigeons."
Before you get too excited and start popping 1TB SD cards  into every SD slot you have, make sure the device you're using knows how to handle them. A few years ago, I got a new state-of-the-art gigundo SD card—probably 64 GB or so by then – and while my camera pretended to play nicely with it, it lost all the pictures I took on it. A terabyte of pictures would be an awful lot to lose