Jan 31 2019 10:52AM GMT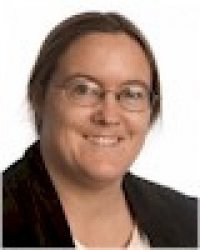 Profile: Sharon Fisher
Tags:
Shocked, shocked as they were to learn that user cellphone location data was being sold, major cellphone service providers have pledged to stop the practice, for reals this time. At least, by March. For sure.
The major carriers had already pledged last year to stop selling location data, other than that for useful services that, for instance, helped customers with roadside assistance or fraud protection., writes Tali Arbel for the AP. However, when it was demonstrated that the data was still readily available, companies pledged to stop selling it to those providers, too.
"Last year we decided to end our arrangements with data aggregators, but assessed that the negative impacts to customers for services like roadside assistance and bank fraud alerts/protection that would result required a different approach," Sprint said in a statement quoted by The Hill, in a nice show of passive aggressiveness. "We implemented new, more stringent safeguards to help protect customer location data, but as a result of recent events, we have decided to end our arrangements with data aggregators."
In other words, when AAA can't find you next time you're on the highway with a flat, don't blame us.
Shocked legislators, most of them Democrats, also wanted to know from the Federal Communications Commission about the meaning of all this, and demanded that FCC chair Ajit Pai show up and tell them. Oh, sorry, Pai said, in a fine show of passive aggressiveness himself. Can't come by because of the government shutdown. I can only handle issues of immediate threat of life and limb. Let me know when the government's open again.
This really all started in May of last year when the New York Times pointed out that cellphone location data was readily available through vendors. That's what led to the vendors' initial pledge to stop sharing such data.
"These aggregators, barnacles of the telecom industry, depend on cellular giants, like AT&T, Verizon, Sprint, and T-Mobile, for their livelihood," intoned Robert Hackett in Fortune. "They sell data access to other companies, which sell them to others still. Phone holders have no choice but to opt-in. People's devices beacon out to cell towers at all times, triangulating their positions, simply by virtue of being on the grid. There is no hiding; everyone's back bears a target."
If this seems like much ado about nothing, do you really want the data about how often you visit the liquor store, the legal marijuana dispensary, or McDonald's to be available to your insurance company? Also, keep in mind that in some cases, location data is a matter of security. You may recall that a year ago, people were able to discover the locations of all sorts of secret military bases due to location tracking on Fitbits.
Cellphone location data is so important that, as you may recall, they made a federal case out of it. The Supreme Court's Carpenter ruling – also, coincidentally, last June – was all about how law enforcement needed to get a warrant before going to a cellphone provider to get location data about a suspect. The issue of whether law enforcement can ask Google for anonymized cellphone location data near crimes and then use that as a basis for a warrant is also working its way through the courts.
Wouldn't it be a lot easier for law enforcement just to go to a data aggregator that buys such location data wholesale from the cellphone providers, and get the data that way? (To be fair, those aggregators also asked for warrants, but according to the New York Times, they didn't check them very carefully.)
And yes, it's true that the typical consumer doesn't realize that this is going on – though chances are they clicked on some multipage contract at some point that allowed companies to collect this data and sell it. Keep in mind that every few years someone freaks out upon discovering their Google location data.
No doubt this decision is actually making some companies sad. Location data was supposed to be one of the neat new things marketers could use, such as ads for "Hey, you're about to pass by a Starbucks! Here's a 10 percent coupon!" And some people would actually like that kind of service. Urban planners, among others, were also using location data to help them in their jobs.
Why it's taking until March to stop selling this data, the companies aren't saying, but presumably it has to do with contracts and such.