Jun 20 2012 9:48AM GMT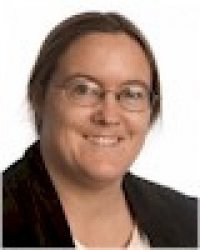 Profile: Sharon Fisher
With data centers increasingly being built in less-urban areas, and with the increasing number of wildfires in recent years, this sort of disaster needs to be added to the panoply of hurricane/tornado/earthquake for disaster recovery.
Last summer, the data center at the Los Alamos National Lab in New Mexico was surrounded on two sides by a 60,000-acre fire, while in 2007, the data center at Pepperdine University was threatened by a 1,200-acre fire in Malibu, Calif., that came within 100 feet of it.
More recently, we've had the fires in Colorado, which led one data center manager to post to Slashdot asking for advice. While there were the usual number of jokes, tangents, and speculation about his motives, there was also useful advice for data center managers as fire season approaches. (And most of this advice is useful for disasters in general.)
Have a disaster recovery plan and make sure it's updated — for example, are all the contacts and their phone numbers correct? "DR plans are a living document that should be updated for every significant change to your infrastructure," noted Slashdot user Macgrrl. "They should have an annual 'trial run' to see if they work. The worst time to find out your DR plan doesn't work is in an actual disaster event."
Priorities are people, data, equipment.
This is one advantage of using the cloud — data is by definition offsite.
Perform regular offsite backups.
Make sure the network is documented and up-to-date, with the documentation available electronically and offsite. Save configuration settings to a text file and store it both electronically and on paper.
Label everything — including AC adapters to keep from zapping things afterwards.
Take pictures of the cabling for documentation purposes.
If you have to save equipment, focus on disk drives and servers first. And keep in mind that insurance that reimburses for equipment lost in a fire might not reimburse for equipment damaged in a bugout.
To save time, use wire cutters to disconnect cables (*not* power cables!).
Cover things you've left behind with plastic or trash bags to help protect them from water and smoke.
Consider setting up your data center to be portable in the first place — set it up in a shipping container, put racks on wheels (and make sure doors are wide enough to move them through and you have a forklift if necessary), use quick-disconnect hard drive enclosures, buy a truck or van to store onsite, etc.
"Any disaster plan should be able to cope with 'and then a giant foot appeared above the building and squished it flat,'" noted Slashdot user GirlInTraining. "Yours should be no different. It might not be a wild fire that threatens your servers… it could be a UPS that shorts out, or a tornado, flood, a failed fire suppression unit, or simple human incompetence."