Sep 7 2013 2:26PM GMT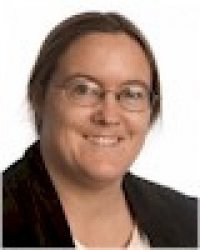 Profile: Sharon Fisher
Prosecutors have dropped attempts to force a suspect to give up the encryption key for his hard drives. Unfortunately, they dropped the attempts not because it was the right thing to do, but because they succeeded in breaking into his hard drives another way and getting the information they wanted.
As you may recall, this all started when Jeffrey Feldman was suspected of having child pornography, based on the names of files he allegedly exchanged on a file-sharing site. However, of his 16 hard drives, 9 were encrypted, and he refused to provide law enforcement with the decryption key. In April, a judge ruled at first that Feldman was not required to give up the decryption key, but then reversed himself in May after law enforcement succeeded in decrypting one drive, which linked the drive to Feldman. However, in June, a different judge granted a stay on that order.
As we noted in May, when the judge reversed himself, this is part of a continuing process where courts are trying to figure out what an encryption key is, legally speaking.  Is it a physical thing, like a key to a lockbox, which is not protected by the Fifth Amendment? Or is it like the combination to a safe — the "expression of the contents of an individual's mind" — which is protected? In some countries, people have even been jailed for refusing to reveal an encryption key.
This case, like most of the other ones regarding revealing encryption keys, has to do with child pornography, which adds another nuance to the issue. Are law enforcement and the legal profession more likely to push the envelope of legal search because they so badly want to catch child pornographers? Or because they think people will be less likely to criticize their methods because the crime is so heinous? (Or as Mike Wheatley put in his blog, Silicon Angle, about the original case, "Data Encryption Makes Perverts Untouchable.")
"That's also the whole point of the Bill of Rights: 'mere suspicion' is not enough to let the government search your premises and invade your privacy; the government needs actual evidence of wrongdoing before it can interfere with your life," countered Jennifer Abel, in the Daily Dot, about the April case. "Nowhere in the text of the U.S. Constitution does it say 'All rights listed herein may be suspended, if cops suspect you did something really really bad.'"
In July, the Electronic Frontier Foundation filed an amicus brief in the case, which laid out all the various reasons and legal precedents why it believes that forcing someone to reveal a decryption key violates the Fifth Amendment protection against self-incrimination. Increasingly, the EFF noted, people and businesses are encrypting their data for their own protection, not because they're doing anything untoward.
In addition, Feldman's attorneys contended in July that the prosecution had written its case in such a way as to make it sound like his encryption method and computer system was more sophisticated than that of the average person, with the intent to mislead the court. Examples it cited included describing Feldman's drives having an "intricate electronic folder structure with thousands of files" when even Windows itself has such a folder structure.
In any event, Feldman was formally charged in August, based on evidence obtained when two of the hard drives were decrypted and sufficient evidence was found to charge him with the crimes. At that point, the prosecution dropped its efforts to force him to decrypt the drives.
Prosecution was under the gun here; the arrest happened the day before the prosecution was due to submit a brief explaining why its request would not violate Feldman's Fifth Amendment rights, the Milwaukee-Wisconsin Journal Sentinel notes.
The upshot is that we're no closer to a definitive ruling on whether people will be required to give up decryption keys based on law enforcement suspicions. Because of the varying rulings by lower courts, it is believed by experts that we will need a Supreme Court ruling before we get a definitive answer.