Apr 19 2012 9:39AM GMT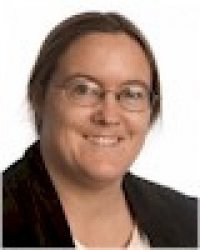 Profile: Sharon Fisher
Jordan Mechner, the designer of the game Prince of Persia (which went on to be a movie), recently wrote a blog post describing the day-long ordeal he and at least three other guys had trying to get copies of the original source code for his game from some Apple ][ disks.
Mechner and his team had to deal with multiple possible problems:
Finding a drive to read the disk
Finding software to read the disk
Dealing with whatever forms of copy protection the disk might have had
Finding software to run the software on the disk
Dealing with whatever damage the disk itself might have suffered during its 22 years in his dad's garage
Dealing with whatever "bit rot" the data might have suffered
The thing is, Mechner's situation is one that we'll all be dealing with, whether it's our digital pictures or, worse, our own history.
Since the late 1990s
, archivists have expressed concern about
digital preservation
and an upcoming "
Digital Dark Ages,
" when historical material available only on computer media will be unreadable to future generations.
Writes Mechner:
Try popping your old 1980s VHS and Hi-8 home movies into a player (if you can find one). Odds are at least some of them will be visibly degraded or downwright unplayable. Digital photos I burned onto DVD or backed up onto Zip disks or external hard drives just ten years ago are hit and miss — assuming I still have the hardware to read them.

Whereas my parents' Super 8 home movies from the 1960s, and my grandparents' photos from the 1930s, are still completely usable and will probably remain so fifty years from now.

Pretty much anything on paper or film, if you pop it in a cardboard box and forget about for a few decades, the people of the future will still be able to figure out what it is, or was. Not so with digital media. Operating systems and data formats change every few years, along with the size and shape of the thingy and the thing you need to plug it into. Skip a few updates in a row, and you're quickly in the territory where special equipment and expertise are needed to recover your data. Add to that the fact that magnetic media degrade with time, a single hard knock or scratch can render a hard drive or floppy disk unreadable, and suddenly the analog media of the past start to look remarkably durable.
As an example, writes Science Daily, "Magnetic tape, which stores most of the world's computer backups, can degrade within a decade. According to the National Archives Web site by the mid-1970s, only two machines could read the data from the 1960 U.S. Census: One was in Japan, the other in the Smithsonian Institution. Some of the data collected from NASA's 1976 Viking landing on Mars is unreadable and lost forever."
And that's just accidental damage. There's also the issue of potentially embarrasing data deliberately being destroyed.
Similarly, though companies such as Microsoft are working with organizations such as Britain's National Archives to help preserve their data, it's the proprietary nature of software from exactly such companies — Word and Outlook, for example — that is contributing to the problem, critics say.
Think of how many early movies and television programs are no longer available because the film deteriorated (in some cases actually spontaneously combusting) or were thrown out.
Organizations such as the Internet Archive, the Library of Congress, and the Long Now are working to help preserve data access, but that doesn't necessarily help us as individuals. For that, digital archivist Jason Scott, who helped Mechner with his project, recommends the following: "If you have data you want to keep for posterity, follow the Russian doll approach. Back up your old 20GB hard drives into a folder on your new 200GB hard drive. Next year, back up your 200GB hard drive into a folder on your new 1TB hard drive. And so on into the future."
That won't necessarily solve the problem of having software that can read the data, but at least the data itself will be intact. (This is something I did a few months back when I reorganized my office — collected all the random CDs, DVDs, Zip drives, thumb drives, and 3 1/2-inch floppies cluttering up my office, and put them on my new 2-TB NAS drive.)
Mechner ends with a warning. "From a preservationist point of view, the POP source code slipped through a window that is rapidly closing. Anyone who turns up a 1980s disk archive 20 or 30 years from now may be out of luck. Even if it's something valuable that the world really cares about and is willing to invest time and money into extracting, it will probably be too late."