Nov 18 2017 9:18PM GMT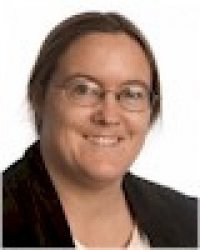 Profile: Sharon Fisher
Tags:
LPT (Life Pro Tip): When you move from an apartment, take your child pornography with you.
Carpet installers in an apartment in Beaumont, Texas, found three SD cards in an empty closet. "As they started carpeting a bedroom in the vacant apartment on June 5, 2013, workers found something odd tucked away at the top of a door frame. There were three SD cards that belonged in a camera — and it looked like they had been hidden in the room."
(One could wonder why people installing carpet were looking at the top of a door frame in the first place.)
And of course they promptly did what you're not supposed to do: Stuck them into one of their devices to see what was on them.
They got more than they bargained for.
When they looked at the SD cards, they discovered they had child pornography on them, so they called the cops and reported it (and fortunately weren't arrested themselves in the process). "The cards contained 97 images of child pornography, prosecutors say, as well as 222 images of child erotica," writes Jared Gilmour of the McLatchey newspapers. "Those images showed a girl younger than 10 engaging in sex with an adult man," who has since been arrested and sentenced after being identified in the pictures.
This was in the mainstream media, so technical details are admittedly sketchy. Newspaper articles reference discoveries made through "computer forensics," which in this particular case could simply be a matter of looking at the directory on the SD card. For example, "Police were also able to prove, using digital forensics, that the cards were last accessed during the time period when Hawkins was leasing the unit" – in other words, the "date modified" field in a directory. (Reminds me of when some of my reporter friends would explain that they had found a piece of information by the "careful application of journalistic principles," which meant they asked somebody.)
In addition, none of the articles mentioned anything about a password or encryption, so it would appear that the photos were readily visible to the casual observer. The articles indicated that the memory card "belonged in a camera," but many cameras in this day and age can use the same kind of SD cards as a smartphone, so it isn't clear how it was determined that thememory card came from a camera specifically. Consequently, it also isn't clear whether he was using a device that could have encrypted the photos, such as a smartphone. If it isn't actually possible to encrypt photos on a camera, as opposed to a smartphone, that seems like it would be an interesting security hole.
The upshot is that, four years after the carpet installers discovered the SD cards, Charles Henry Hawkins, 57, was convicted for possessing child pornography, a third-degree felony. He was sentenced to ten years in prison – the maximum sentence — as well as having to pay a $10,000 fine and register as a sex offender for the rest of his life. He probably will also be a lot better about taking his SD cards with him in the future.