Apr 30 2015 3:43PM GMT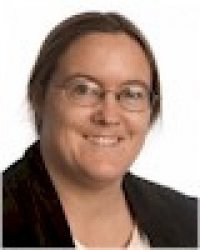 Profile: Sharon Fisher
Tags:
The Internet is forever, they say. While this isn't entirely true – Google "link rot" sometime – there seems to be no end of Internet youthful indiscretions that come to the light of day once their young perpetrators achieve majority and go on to do something useful with their lives.
You may recall earlier this year one of those young victims — Jeb Bush political action committee's newly hired CTO, Ethan Czahor, who resigned scant days after his appointment when his Twitter history came to light.
Now, Czahor's trying to help people avoid the mistakes he made. Not by, say, suggesting that people be more circumspect in what they post to social media, but by giving them a tool to help them find potentially offensive material, starting with Twitter, Facebook, and Instagram. The tool is called Clear – which is a really terrible name; try to Google it sometime – and at the moment it runs just on iOS.
It's not that it's been impossible for people to scrub their social media history before. It's simply that the tool makes it easier to find material that some might see as potentially damaging. For example, if you didn't know that it was impolitic to refer to women as sluts, this tool could helpfully let you know that.
"The app works by flagging postings that contain watchwords: the obvious four letter ones, as well as 'gay,' 'Americans' and 'black,'" notes Time reporter Zeke Miller (who goes on to add that the tool scored him with a record low -2404). "Posts are also subjected to sentiment analysis, using IBM's Watson supercomputer, to try to flag additional negative messages. The app's algorithms are far from perfect, but it errs on the side of caution."
(How in the world did Czahor get access to Watson?)
The software flags potentially problematic messages, and then lets you to decide whether to delete them. It can also only be used by people with access to the accounts, not by opponents, Miller adds. Future versions of the software could also work on email messages, personal blogs, and search results.
"There are caveats, of course," warns Lisa Vaas in Naked Security. "There's nothing to stop people from grabbing screen captures of postings, nor does this tool promise to reach into digital archives to erase anything." Nonetheless, apparently the app is pretty popular; still in beta, it had a waiting list of more than 5,000 people earlier this month.
So what's the problem?
Specifically in the case of politicians, we've written before about our concern when public servants are deleting the people's business. And this is just another example of that. While we applaud Czahor's ingenuity in making lemonade out of this particular lemon, and while we agree that yes, people should be allowed to move on with their lives without some particular online albatross hanging around their neck, there's the we've-always-been-at-war-with-Eurasia aspect that's concerning. How much do we want politicians to be able to change history, even their own?
Fortunately, we're not the only ones who feel that way, which is why we feel honor-bound to let politicians know about something before they run off sanitizing their Twitter streams wholesale. In 2012, the Sunlight Foundation, a nonprofit dedicated to open government, started up a web page called Politwoops. The organization followed politicians and, as a public service, retweeted any Tweets they deleted and reposted the Tweets to a webpage, most recent first.
So here's the thing. Politicians, pay attention: Any Tweets that get deleted not only get saved, but get posted to the Internet. So not only are the Tweets still there – albeit not in Twitter — but they will have new attention called to them. This is particularly true if it looks like somebody is deleting things in a big way in preparation for running for a higher office, as the Sunlight Foundation runs a weekly blog post with anything interesting that came up. In fact, it takes a point of pride in doing so.  "As a tweet ages and falls from the recent stream, it's easier to quietly scrub those statements without getting attention — unless you're a politician in Politwoops," crows the organization.
David Weigel of Bloomberg notes, for example, that the Clear tool wouldn't even have helped Czahor, who had already deleted the Tweets. "It would not have prevented Czahor himself from being caught out by Buzzfeed, which employed a reporter who knew how to find deleted info," he writes. "It might make negative information tougher to Google or stumble upon, but it would not conceal it from a dogged investigator."
While you're Googling things, try Googling "Streisand Effect."