May 6 2015 4:27PM GMT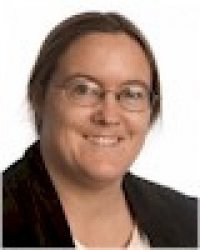 Profile: Sharon Fisher
Tags:
In another installment of Law and Order, HP-Autonomy Unit, court documents have been released that HP intends to use to back up its $5.1 billion lawsuit against Autonomy for fraud, based on what it says were artificially inflated revenues and sales. The company filed its lawsuit on March 30 and is filing documents now in preparation for actually having the case heard.
Needless to say, Autonomy isn't taking this lying down. And, one has to say that, at least in the court of rhetoric rather than the court of law, Autonomy is winning. "We utterly refute the allegations made against us," responded the former management of Autonomy, on a website managed by former CEO Mike Lynch intended to provide Autonomy's side of the story. "HP has waged a three-year smear campaign riddled with half-truths and obfuscation. They have intentionally made the claims as complex and convoluted as possible."
The lawsuit is "a continuation of HP's transparent effort to generate one-sided publicity for its specious claims and false statements, avoid disclosure and engagement on the merits, bury HP's own malfeasance, and insulate its directors and officers from liability," thundered Autonomy's attorneys. The response also went on to point out that the U.K.'s Serious Fraud Office had closed its investigation, saying there was insufficient evidence to convict Autonomy of fraud.
In addition, Lynch and the former management of Autonomy said in March, after HP filed its lawsuit, that it was also filing a £100 million lawsuit against HP, for "false and negligent statements."
What the case boils down to will be a scintillating discussion of differing accounting methods between the U.S. and the U.K. "Much will depend on how these accounting differences between the U.S. and the U.K. are interpreted and applied in court," writes Arik Hesseldahl in Re/code, a piece that includes complete copies of both HP's and Autonomy's court documents. "U.S. companies follow an accounting system known as Generally Accepted Accounting Practices, while U.K. companies adhere to a system known as International Financial Reporting Standards. The difference between them is important because GAAP rules establish clear practices for how revenue for software sales can be recognized, while IFRS rules treat software differently. Lynch has previously argued that at least some of HP's allegations can be explained by the differences in accounting standards."
Fortunately, the rhetoric and some aspects of the allegations make this far more interesting than the typical argument over accounting standards. "Dr. Mike Lynch used a deal with a Premiership football club to exaggerate growth of the software group, and offered to buy a Porsche for one of his salesmen if he sold hardware that made the company appear more dynamic than it actually was, Hewlett Packard has claimed," writes This is Money, a U.K. financial site. "He also fired a US manager who raised questions over the company's accounting policies, the documents allege." Lynch says it was Autonomy's chairman, not he, who fired the manager, and that it wasn't unusual in the industry for salespeople to receive incentives.
As you may recall, this all started after HP's monstrous $10 billion acquisition of Autonomy in 2011, for which nearly everyone agreed it overpaid. HP then took an $8 billion writedown on the deal, and since then the companies have been throwing lawyers at each other, in light of what some found to be, um, unconventional business practices on the part of Autonomy.
For its part, HP was sued by shareholders, and it's racing the clock, writes Julie Bort in Business Insider. "HP was slammed with shareholder lawsuits, here and in the UK.," she writes. "And HP has been jumping through some pretty serious hoops trying to settle them before it splits into two companies in the fall." The U.S. Justice Department and Securities and Exchange Commission are also still investigating, writes Bloomberg Business.
Legal experts told the New York Times that the cases brought by both HP and Lynch will not be heard before early next year.