Oct 22 2019 9:36AM GMT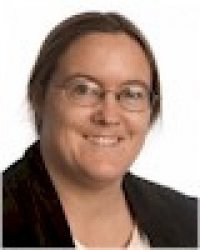 Profile: Sharon Fisher
Tags:
As you may recall, back in 2014 the Air Force came under some derision when it was revealed that they still used 8-inch floppy disks to control nuclear missiles.
At the time, this was revealed to us by 60 Minutes' Lesley Stahl, in an awestruck are-all-these-your-guitars piece about who's minding the nuclear store.
"But the equipment is ancient," reads the transcript. "This, for example, is one of the computers that would receive a launch order from the president. It uses floppy disks! The really old, big ones." Deputy Dana Meyers, 23, dutifully reported that she had never seen one before working in the missile silo."
In 2016, there was another flurry of attention over the issue when the Government Accountability Office issued a report mentioning them.
While people mocked them at the time, and there is always the issue of no longer being able to find 8-inch floppy disks (though they're still available online, even if you're not the Air Force) the move – or lack of one, as the case may be – made sense for two reasons.
First of all, if it isn't broke, don't fix it. Especially with something like missiles. It's not like it was an operations level database that needed to be kept up-to-date for performance or compatibility reasons. How much would it cost to update that system, just to avoid using 8-inch floppy disks?
Second is security through obscurity. While it's not impossible to find 8-inch floppy disks, using old technology like that can be more secure simply because people don't know how to break into it.
This is not universally true, of course. Some older technology doesn't have any security features at all, such as controllers and utility grid equipment, and that's being a problem in this day and age of connected everything.
In any event, apparently the Air Force got tired of people making fun of it for this, because it recently announced that it would be phasing out the 8-inch floppy disk-based system.
"At long last, that system, the Strategic Automated Command and Control System or SACCS, has dumped the floppy disk, moving to a "highly-secure solid state digital storage solution" this past June, said Lt. Col. Jason Rossi, commander of the Air Force's 595th Strategic Communications Squadron," writes Valerie Insinna in C4ISRNET, a defense technology publication.
The SACCS messaging system has been used with the Minuteman intercontinental ballistic missile (ICBM) system, the land-based nuclear option operated by the U.S. Air Force Global Strike Command, writes Zak Doffman in Forbes. "It is a network of hidden underground missile silos connected by endless secure cabling. All of which has been controlled by a 1970s computer system and those disks."
"It's the age that provides that security," Insinna writes that Rossi said in an October interview. "You can't hack something that doesn't have an IP address. It's a very unique system — it is old and it is very good."
The downside is the cost. The system cost $61 billion a year to maintain, wrote Conor Allison in Popular Mechanics in 2016. The other issue is that newer airmen joining the Air Force don't know how to maintain the system, meaning the Air Force has had to rely on grizzled civilians to maintain it, Insinna writes.
Exactly what it's been replaced with, Rossi wouldn't say. Perhaps ZIP disks?