Apr 30 2014 10:48PM GMT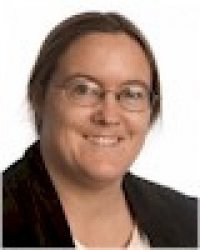 Profile: Sharon Fisher
A few months back, when the New York Times wrote an article on how many government agencies were still using 3 1/2-inch disks, I wrote about it, saying, "Thank goodness it's at least 3 1/2-inch disks, and not 5 1/4-inch (which, incidentally, were designed to be the size of a cocktail napkin because they were invented in a bar), or,  Lord preserve us, 8-inch disks."
Little did I know.
It turns out there actually is still a part of the U.S. government that operates on 8-inch floppy disks: Our missile defense system. Lord preserve us, indeed.
This was revealed to us by 60 Minutes' Lesley Stahl, in an awestruck are-all-these-your-guitars piece about who's minding the nuclear store.
"But the equipment is ancient," reads the transcript. "This, for example, is one of the computers that would receive a launch order from the president. It uses floppy disks! The really old, big ones." Deputy Dana Meyers, 23, dutifully reported that she had never seen one before working in the missile silo.
This is not to say that using the 8-inch disks was a bad thing, Stahl reported. "I'll tell you, those older systems provide us some — I will say huge safety when it comes to some cyber issues that we currently have in the world," explained ICBM forces commander Major General Jack Weinstein to her, adding that the systems were not on the Internet. "A few years ago we did a complete analysis of our entire network. Cyber engineers found out that the system is extremely safe and extremely secure on the way it's developed."
Naturally, the grizzled denizens of the Internet were overtaken by a wave of nostalgia that made the one they had about 3 1/2-inch disks seem puny, such as the nearly 500 comments posted to the Slashdot posting of a story about the episode.
In addition, they argued about the veracity of Weinstein's claim, with some of them agreeing because the systems couldn't be penetrated by a USB, nor could the disks easily be stolen or read. Others said Weinstein was just using a sophisticated version of the security-through-obscurity argument. The phrase "if it ain't broke, don't fix it" also cropped up a number of times.
If Sony quit making 3 1/2-inch disks in 2010, one wonders how the federal government continues to find 8-inch floppy disks — unless, of course, as one poster suggested, they "have a six acre warehouse full of eight inch floppy disks that's fully climate controlled and guarded by snipers and dogs."
In fact, until a year ago, there was an authorized GSA vendor who still supplied 8-inch disks, as well as 5 1/4-inch and 3 1/2-inch ones.
Turns out, however, that 8-inch disks are readily available on eBay; they seem to go for about $15-$25 a box.