Mar 17 2015 11:24PM GMT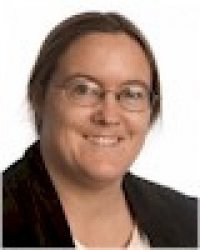 Profile: Sharon Fisher
Tags:
We keep telling you and telling you: Don't plug strange USBs into your computer! You don't know where it's been! Now, it could kill your computer.
It's tough, because some things are so enticing. Even government workers, who should really know better, have a bad habit of picking up stray USBs just to see what they'd do. And there's other ways to propagate USB drives than scattering them in a parking lot.
Take dead drops, which we wrote about a couple of years back and are making the rounds again. It's a USB drive literally cemented into a wall or curb that you can plug into your laptop, and exchange data, whether it's an art installation or seekrit messages. Since the initial ones in 2010, there are now 1,500 dead drops around the world, with nearly 10 terabytes of combined storage, according to Alex Hern in The Guardian. "There are dead drops on every continent in the world except Antarctica, as far north as eastern Iceland and as far south as Wellington, New Zealand," he writes, with the most recent being added in Hong Kong, Baden Württemberg in Germany and Xining, a city in western China.
"When cemented into place, each drive is empty except for a file explaining the group's manifesto: 'A Dead Drop is a naked piece of passively powered Universal Serial Bus technology embedded into the city, the only true public space,'" Hern writes. "But after a while, anything from photos to videos can be uploaded by anyone – which has led to some problems." Examples include plans for a bomb, guides to producing crystal meth, and recipes for various deadly poisons, he describes.
Or, hypothetically, a virus or other malware, which is the problem with picking up unidentified USBs and plugging them into your computer to see what they do. (That's probably how the International Space Station got a virus on it.)
We've also heard about USB drives with malware in the microcode, so the USB device can pretend to be something it isn't and steal data – not to mention be almost impossible to remove.
But now poking a USB drive into your laptop won't just give it a virus, it could literally destroy it. That's because a Russian computer person nicknamed "Dark Purple," just for grins, decided to design something in a USB drive form factor that could zap whatever laptop it was plugged into, according to the description on a Russian website (including pictures). Basically, it consists of lots and lots of capacitors to store energy, and send back out through the USB port, but which looks just like a regular USB drive.
"The basic idea of the USB drive is quite simple," describes an English translation of the Russian website. "When we connect it up to the USB port, an inverting DC/DC converter runs and charges capacitors to -110V. When the voltage is reached, the DC/DC is switched off. At the same time, the filed transistor opens. It is used to apply the -110V to signal lines of the USB interface. When the voltage on capacitors increases to -7V, the transistor closes and the DC/DC starts. The loop runs till everything possible is broken down."
Hacker News goes so far as to claim that with it, a laptop could be turned into a bomb, or at least set on fire.
The website didn't include any imagery of the device in action, but it's certainly a heads-up that such a device might be out there.