Sep 29 2014 12:03AM GMT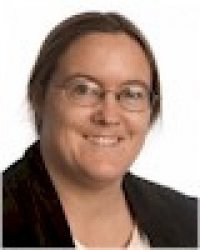 Profile: Sharon Fisher
Tags:
You may recall that an activist investor called Elliot Management Corp. bought a $1 billion chunk of EMC earlier this summer — about two percent, big enough that it could start throwing its weight around and make suggestions about how EMC could make even more money for it, such as by selling VMware. EMC CEO and chairman Joe Tucci — who's scheduled to retire in February for the nth time, said he'd meet with the company but wouldn't make any promises.
Now it's starting to look as though the EMC we all know and love may not survive Tucci's departure.
As nearly everyone suspected, it all started out with Tucci saying he wouldn't sell VMware, of which EMC owns 80 percent. Why exactly he's so enamored of the virtualization company isn't clear, other than the fact that it in turn comprises up to 75 percent of EMC's value these days.
Instead, it's looking like Tucci would rather sell EMC itself — or, at least, break it up and sell some of the parts. In the process, the storage company is being partnered (or, as my teenage daughter would say, "shipped," as in "relationship") with just about every major other computer vendor out there. And some of them are willing and some of them aren't.
Cisco. While there was talk about a potential merger with Cisco, Cisco Chief Executive Officer John Chambers himself said there was nothing to it, and if there had been anything, it would have been a year ago. 
HP. Because, after all, HP acquisitions always go so well. Look at Autonomy. And Compaq. Anyway, reportedly the notion of a "merger of equals" with HP went pretty far, with the notion that HP's Meg Whitman would be CEO and Tucci would be chair, "but there were disagreements over price and the next layer of management," according to Bloomberg. Incidentally, according to the Wall Street Journal, EMC and HP had been talking for the past year.  The merged companies would be bigger than IBM, notes Business Insider. But it isn't clear what HP would gain from the deal, according to Mike Wheatley of Silicon Angle. "Its storage organization is unlikely to relish the prospect of taking on EMC's people and products, and EMC's VNX and VMAX arrays compete with HP's 3PAR products," he writes. "In addition, HP's various object, backup and virtual SAN products all overlap with equivalents from EMC."
Dell. In addition to HP, EMC had also been talking to Dell about buying at least part of the company, the Journal added. But sites such as Silicon Angle are dubious due to the disparity in size between the two companies, as well as overlap between their product lines. "For example, Dell's Compellent and EqualLogic storage arrays compete with EMC's VNX line," Wheatley writes.
Oracle. Forbes' Peter Cohan is pushing Oracle, noting that the company would likely pay more than HP and that Oracle doesn't have much of a storage presence. This was actually rumored in 2010. But some other analysts now find it unlikely.
IBM or SAP. Even these companies were mentioned by Forbes, but IBM probably doesn't have the budget for it and SAP probably wouldn't make such a big non-European acquisition, writes Sarah Cohen.
This is all in the context of to what degree massive storage array companies like EMC even have a future, in an era of cloud computing. Yes, mainframe company IBM survived the PC era, but most of the other mainframe companies didn't, and it's speculated that EMC might have similar troubles surviving the cloud era. "The question is why anyone would want EMC gear at all," Jon Toigo, of IT consultancy Toigo Partners, told Silicon Angle. "With VMware and Microsoft pushing server-side direct attached storage topologies to replace centralized SAN storage, I think of the monolithic storage products of EMC as niche players in a shrinking market."
Harsh.
In fact, Arik Hesseldahl of Re/code thinks that EMC has already run out of potential suitors, and nothing is going to happen at this point. Bloomberg thinks that EMC should be acquiring more companies, and helpfully provided a laundry list.
In any event, EMC stock has been hitting new one-year highs, which has to make Elliott happy.
Meanwhile, people are once again starting to speculate about which one of EMC's deep bench is going to take over once Tucci finally makes up his mind to retire.
EMC has traditionally been a fairly drama-free company, but it looks like it's making up for it now.