Apr 28 2015 1:22PM GMT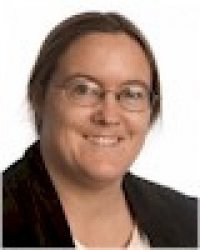 Profile: Sharon Fisher
Tags:
Remember back in elementary school? How often were you cowed into socially acceptable behavior by the threat that something would go on your permanent record?
You ain't seen nothin'.
Increasingly, police are using technology to fight and prevent crime. Which is laudable, of course. But some of this stuff is starting to veer into Minority Report territory – you know, the 2002 Tom Cruise movie where people get arrested before they even commit the crime.
Police are using technology like social media to collect information about who people – such as gang members – might know, as well as people's sentiments about such activities. "It is not hard to see why New York authorities are so enthusiastic about using social media in their investigations," writes The New York World. "Unlike with a traditional wiretap, which requires a warrant, police can access public social media accounts easily — and even probe private accounts using a fake identity — with no need for a warrant."
This information is then all put into a gang database, where it can be retrieved when needed. Once the data is stored in the database, it sits there. Forever. (Just watch a show like Blacklist or Hawaii Five-O sometime.) "For the kid listed in a gang database, it can be unclear how to get out of it," writes Meredith Broussard in Atlantic. "In the database world, unless someone has permission to delete or amend a database record, no such change is possible. Credit agencies are required to forgive financial sins after 7 years. Police are not—at least, not consistently." Only 12 states have policies that specifically address gang databases, only a few of them mention regular purging of information, and some specifically say that a person cannot even find out if they have a record in the database, she adds.
For example, GitHub offers six different free, open-source database applications that anyone can download and use – but none of them contains an expiration date, any regulations about purging, or any kind of guidance on ethical use, Broussard writes.
Here's some other examples:
Moreover, some people are concerned about the constitutional aspects of these databases. Just because you know somebody, does that mean you should be considered a suspect? "Is being 'friends' with someone on Facebook enough to establish the links of a criminal network?" asks The New York World.
In addition, the names of minority youth are much more likely to be collected in such databases than are white youth.
"Gang databases may also interfere with an individual's First Amendment Freedom of Association," writes Rebecca Rader Brown in Journal of Law & Social Problems. "Since a person may be documented for affiliating with other known or suspected gang members, he may be targeted as a suspect before committing any criminal act. Using a 'guilt by association' standard can have the effect of sweeping entire neighborhoods into a gang database. This effect is felt disproportionately by minority populations due to geographic targeting of anti-gang efforts. In certain localities, police tend to document minorities for behaviors that, if observed among members of the majority population, are considered innocuous."
Plus, doesn't having someone's name in a database called "Suspects" interfere with the presumption of innocence? "An observational study in Arizona showed that police were more aggressive with documented gang members, using excessive force more often than with individuals not documented in a gang database," Broussard writes. "Listing a teen in a database as a gang affiliate could bias future prosecutions against them. A district attorney or cop looking for a suspect could automatically assume that the kid who's listed in the gang database is more likely to be involved than the kid who isn't."
Finally, there's just something very Big Brotherish about the prospects of such databases. "That prospect has sparked fears that the databases authorities are building could someday be used for monitoring political rallies, sporting events or even busy downtown areas," writes the Post. "Whatever the security benefits — especially at a time when terrorism remains a serious threat — the mass accumulation of location data on individuals could chill free speech or the right to assemble, civil libertarians say."
Steps are underway to address some of these issues, such as having people's records or social media histories wiped after a few years, or when they become adults. It's also being suggested that police should be better trained in some of the ethical and constitutional aspects of these databases.