Oct 9 2018 9:01AM GMT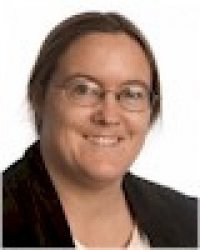 Profile: Sharon Fisher
Tags:
We've had this in the U.S. for a while, but now it's happening elsewhere: Enter New Zealand, and either be willing to hand over your smartphone and password, or pay a $3200 fine.
"New laws that came into effect in New Zealand on October 1 give border agents '…the power to make a full search of a stored value instrument (including power to require a user of the instrument to provide access information and other information or assistance that is reasonable and necessary to allow a person to access the instrument),'" writes Katina Michael for The Conversation. "Those who don't comply could face prosecution and NZ$5,000 in fines. Border agents have similar powers in Australia and elsewhere."
A "stored value instrument" includes a smartphone, tablet, or laptop. No word on whether cameras are included.
"As in many countries, customs officers in New Zealand were already able to seize mobile phones and other digital devices for forensic examination they believed contained evidence of criminality," writes Bernard Lagin in the Sydney Times. "But the law did not previously compel travellers to open their devices for inspection, either by entering a password or using biometric data such as thumbprints or facial scans." He also believed that New Zealand was the first country to implement a fine for noncompliance.
The new policy immediately caused an outcry.
"The practice of searching electronic devices at borders could be compared to police having the right to intercept private communications," Michael writes. "But in such cases in Australia, police require a warrant to conduct the intercept. That means there is oversight, and a mechanism in place to guard against abuse. And the suspected crime must be proportionate to the action taken by law enforcement."
Customs officials quoted by Lagin said that they needed a reasonable cause for suspicion, and that phones were examined in airplane mode, so they didn't look at data in the cloud. The new policy was implemented in an attempt to fight organized crime, he writes. New Zealand Customs said the number of electronic devices examined is "very low," 537 out of 14 million travelers in 2017.
The U.S. has had a policy for some time that border agents can demand access to a smartphone within 100 miles of the border – which covers much more U.S. territory than you'd think. According to the American Civil Liberties Union (ACLU), as of 2006, more than two-thirds of the U.S. population lived within 100 miles of the border. Altogether, it meant that anyone in that area with a laptop could have that laptop seized without a warrant, at any time, taken to a lab anywhere in the U.S., have its data copied, and searched for as long as Customs deemed necessary. And despite their objections, the policy has largely been upheld.
New Zealand doesn't have an American Civil Liberties Union, obviously, but it does have a New Zealand one. "We note that the requirements and procedures in this new law are very lightweight, have no oversight, and compare badly to the procedures that must be followed by our Police and intelligence services," the organization writes. "Customs originally demanded to be able to perform these searches without restrictions. The law now says they have to have reasonable cause, but they do not have to prove this before confiscating your device, nor is there a way to meaningfully protest or appeal at the time of confiscation." The policy will also affect people traveling with devices or files from other people that they can't unlock, the organization adds. (And yes, New Zealand has a Bill of Rights, too.)
To add insult to injury, "Microsoft, Apple and Google all indicate that handing over a password to one of their apps or devices is in breach of their services agreement, privacy management, and safety practices," Michael writes. "That doesn't mean it's wise to refuse to comply with border force officials, but it does raise questions about the position governments are putting travellers in when they ask for this kind of information."
In the meantime, if you're going to New Zealand (which is a lovely place, incidentally), be willing to hand over the password, or get a burner phone.