Apr 21 2017 10:36PM GMT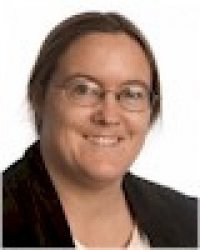 Profile: Sharon Fisher
Tags:
We've written before about government agencies concerned that President Donald Trump's administration could end up destroying data that those agencies find useful but which the administration finds inconvenient. Now we have the opposite situation: Cities that are destroying data to keep it out of the Trump administration's hands.
While the point of storing data is typically to keep it around, data retention experts actually recommend not doing that, and instead suggest purging data that isn't needed. It's not just a matter of saving space on the hard drive, and the time it takes to keep that data backed up and maintained. In an electronic discovery or other legal situation, there's that much more data to go through to look for relevant information – or that could get you in trouble.
That's the situation that a number of states and cities are in. Altogether, about a dozen states offer special driver's licenses for people who can't prove citizenship, while more than a dozen cities offer alternative identification programs to help identify people who aren't necessarily eligible for a more traditional type of ID, according to Jen Fifield in Governing.
One of the biggest such programs, with almost a million cardholders, is New York's IDNYC program. It's not just undocumented residents, writes Liz Robbins in the New York Times. "The IDs have also been popular with some of New York's most vulnerable residents: those living in homeless shelters, victims of domestic violence and transgender people," she writes. "The cards allow entry to public schools, are accepted by the Police Department as a form of identification for people reporting crimes and grant free admission to museums."
As recently as mid-November, after President Trump's election, New York started thinking about destroying all the IDNYC data it had collected in the process of providing those municipal identification cards to undocumented residents, to keep it out of the hands of the federal government. Two New York State assemblymen filed a case to prevent New York from destroying the IDNYC data, claiming it was a risk to national security, but a recent legal ruling found that the city could destroy the IDNYC data if it wanted to.
"A State Supreme Court judge has ruled that New York City has a right to destroy information obtained through its municipal identification card program, IDNYC," writes Jason Shueh in StateScoop. "Judge Philip Minardo issued the ruling after two Staten Island State Assembly members, Ronald Castorina and Nicole Malliotakis, both Republicans, sued to preserve IDNYC's application data."
John Miller, the New York City Police Department's deputy commissioner for intelligence and counterterrorism, testified in January that that the IDNYC data could be destroyed without increasing the risk of terrorism, writes Robbins in a different New York Times. The department had not seen such IDs used in terrorism cases in the two years of the program, he testified.
"Under the law that created the ID program in 2014, records of the documents used to apply were to be kept for two years and made available only through a judicial warrant or subpoena," Robbins writes. "Applicants were promised privacy."
In fact, keeping the documents offered more of a risk of identity fraud, because they would then be open to hacking, Miller testified.
Not everyone agrees. "This is a scandalous attempt on the part of the city's government to protect undocumented immigrants from federal law at the expense of public safety and state law," writes Alexandra DeSanctis, a William F. Buckley Fellow in Political Journalism at the National Review Institute, in the National Review.
Consequently, Minardo did issue a stay to prevent the city from destroying any documents until April 17, pending an appeal, Shueh continues. In any event, the city also decided in December not to keep any supporting documentation once an application had been approved, which a number of the other cities that offer municipal IDs already do, Fifield writes. The stay was then extended until April 21, plus Castorina filed a second suit regarding his efforts to obtain copies of the documents under New York's version of the Freedom of Information Act, which could prevent destruction of the IDNYC data until after May 3, writes Rachel Shapiro in SILive News.
Other cities that have or are considering their own municipal ID program, such as  Washington, D.C., Chicago and Los Angeles, are watching the IDNYC data case closely, because it could serve as a precedent for what they might want to do with their own data about undocumented residents. Boston is considering setting up a municipal ID program and had been concerned about federal government access to the data, Shueh writes. "Boston Mayor Marty Walsh initiated an RFP last January to investigate whether an ID program would benefit and protect residents," he writes. "Federal warrants to retrieve information on the whereabouts and on immigration status is a chief concern in the study." Philadelphia is also considering a municipal ID program and has similar concerns, Fifield writes.
Meanwhile, in Vermont, a state program that provided such IDs turned out to be giving information on people living in the country illegally to federal Immigration and Customs Enforcement officials, although the state has a policy that prohibits state officials from carrying out federal immigration policy, writes Cory Dawson for the Associated Press. In one such case, the Department of Motor Vehicles was ordered to pay $40,000 to the undocumented resident.
It is not clear what repercussions there might be to a city that destroyed its data, similar to the punishments the Trump administration is reportedly considering for cities that declare themselves to be "sanctuary cities" that won't cooperate with immigration officials to round up undocumented citizens.