Jun 27 2012 11:45PM GMT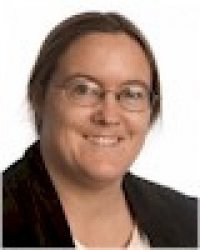 Profile: Sharon Fisher
As you may recall, a few months back I did a piece on Massachusetts Governor and candidate (now Republican presidential nominee) Mitt Romney, talking about how he not only deleted all his email messages when he left office, but had his staff members buy 17 hard disk drives. used in his office (reportedly spending $100,000 of government funds to do so).
Turns out, he wasn't quite thorough enough. The Wall Street Journal, upon discovering that email of one cabinet member, then-Administration and Finance Secretary Thomas Trimarco, had been accidentally retained, made a public records request for copies of emails between Trimarco and top Romney officials, and reportedly got 73 pages' worth.
Some of them are available here but it doesn't really matter. They're about the implementation of his health care plan (aka "Romneycare"), and honestly, I don't care what they're about. What's interesting is the process of finding them, and how even someone who went to as much care as Romney to scrub his past was still tripped up by missing one guy's email cache.
The Journal article, by Mark Maremont, also mentioned in passing that Romney occasionally used a private email account for discussing official business, which is non-optimal on a business  basis, let alone politically. Moreover, such a tactic doesn't protect a person from an electronic discovery request; typically they cover all email accounts that a person might use, not just the business one — it just makes complying with the request more of a challenge for the IT department.
This wasn't the only recent news on the Romney disk drive front. A few days later, while leaving a note to journalists following his campaign teasing them about the cushy bus they got to travel in, he added, "PS — erased your hard drives."
While he obviously didn't do that, the note gave all the reporters the opportunity to rehash the erased disk drive story from his gubernatorial days, as well as gave President Obama's campaign the opportunity to criticize him.
"Mitt Romney may joke about how his staff erased government hard drives to keep his records secret, but what we do know about his record as Governor is anything but funny — he left the state 47th in job creation and number one in per capita debt in the nation," Obama spokesman  Danny Kanner said in a statement.