Oct 13 2017 1:19PM GMT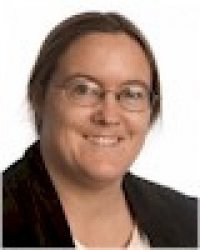 Profile: Sharon Fisher
Tags:
Being accused of security fraud at your previous company. "I'll take 'Things Not to Do During Your Probationary Hiring Period' for $500, Alex."
Nonetheless, Anand Jayapalan, the new vice president of Micron's Storage Business Unit, has been accused of the Securities and Exchange Commission (SEC) with insider trading at SanDisk only about six weeks into his new job.
As you may recall, Micron hired SanDisk cofounder Sanjay Mehrotra in April as CEO, to replace Mark Durcan, who was planning to retire after taking over as CEO following the death of Steve Appleton in 2012 from a plane crash. Since then, in addition to shutting down the company's Lexar consumer division, he had hired at least three former SanDisk executives into the Boise, Idaho, company:
SanDisk's senior vice president of corporate engineering, Jeff VerHeul, as senior vice president of Micron's Non-Volatile Engineering
SanDisk's chief strategy officer and Enterprise Solutions head, Sumit Sadana, as chief business officer.
SanDisk's vice president of marketing for Enterprise Storage Solutions, Anand Jayapalan, was hired on August 21 to head Micron's solid-state storage business and expand it in large market segments including the cloud, enterprise, and client computing, reporting to Sadana
At the time, the market was pretty happy about these hires. "Clearly, Mehrotra plans to align the product strategies of Micron's four business segments—computing and networking, storage, mobile, and embedded—to market trends and customer demands," wrote Paige Tanner in August for The Market Realist, in an article called "Do the Changes in Micron's Management Suggest New Hope?"
But on September 29, the SEC filed its complaint. And it was a doozy.
You may recall Fusion-IO, which went public in 2011. SanDisk purchased Fusion-IO in 2014. And the SEC figured out that Jayapalan's uncle Ananda Kumar Ananda, aunt Vijaya Ananda, and wife Rajni Nair appeared to be acting on insider information by purchasing large amounts of Fusion-IO stock soon after SanDisk had decided to buy Fusion-IO, and selling it soon after the sale was announced. (The SEC complaint has an entire page listing the various connections and relationships between the four people, as well as an entire page of times they were less than honest about their relationships and the stock trades.)
Now, it's not like someone needed insider information to figure out that Fusion-IO was an acquisition target. Heck, I wrote as much as in July, 2013. But the timing was suspicious. Altogether, the family members purchased more than 78,000 shares of Fusion-IO using eight different accounts the weekend after Jayapalan was informed of the likely purchase, after never having bought the company's stock before. This was all after 20 phone calls during the three-day weekend among the four people.
In fact, the uncle borrowed about a third of the more than $600,000 purchase price through margin loans. "Kumar made this large and substantially leveraged investment in Fusion stock at a time when his medical practice was in substantial decline, he owed nearly $100,000 in credit card debt, and after he had suffered what he described as a 'drastic' reduction in his personal income between 2012 and 2014, as his salary dropped by approximately one-third," notes the SEC's complaint. The SEC also noted that the aunt and uncle bought and sold Fusion-IO stock at the same time, which they had never done before, that the aunt had never made such big trades before, and that the uncle typically bought and held stock rather than selling it a short time afterwards.
After the SanDisk purchase of Fusion-IO was announced, the stock went up by 22 percent, and Jayapalan's family members earned more than $200,000.
The SEC wants the four people to pay back all the money they made, as well as any interest they earned on it, plus civil penalties. The SEC didn't say how much the penalties should be, but civil penalties can be up to three times the profit earned on insider trading.
Interestingly, the SEC doesn't seem to want to charge them with criminal insider trading, which carries a sentence of up to 20 years and a fine of up to $5 million. Nonetheless, the complaint makes several references to how the defendants "knew or should have known" that what they were doing was wrong — the definition for "willful" that typically delineates the difference between civil and criminal insider trading.
No word on what's happening with Jayapalan's job, though one might expect he won't necessarily get a great first-quarter review.