Apr 30 2017 9:59PM GMT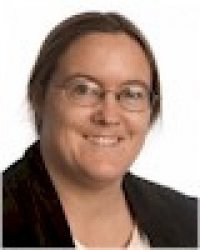 Profile: Sharon Fisher
Tags:
It wasn't a merger, exactly, but two storage companies have recently gotten together, sort of, when Micron Technology got its new CEO from SanDisk.
Sanjay Mehrotra, cofounder of SanDisk in 1988, had been its CEO from 2011 to 2016, and was instrumental in Western Digital's acquisition of the company, according to Reuters. He stepped down after the acquisition, which was announced in 2015 and closed in 2016. While he had a seat on the Western Digital board, he stepped down from that position a week after Micron announced its CEO search, writes Anders Bylund in the Motley Fool.
Ironically, Micron had reportedly been one of the other bidders for SanDisk.
The two companies both make flash memory chips, and in fact some analysts had said last year that they were puzzled about why Micron was interested in buying SanDisk. In addition, SanDisk had sued Micron for patent infringement in the early 2000s, write David Staats and Kristine Rodine in the Idaho Statesman. It seems likely that the new CEO will help steer Micron toward further development in the flash arena.
Analysts were ecstatic over the news. "Mehrotra was a model of clarity at Sandisk," gushed "Electric Phred" at Seeking Alpha. He'd spend all day in analyst presentations with audio (and video!) that worked, enough seats for all would be attendees, piles and piles and piles of excellent slides, and excellent presenters from several layers of management. May Mehrotra bring that much better interface to the investment community! May we have well organized and presented and detailed analyst days such as Sandisk used to have."
"It could not be more telling when the ex-CEO of SanDisk returns to become the CEO of rival and peer Micron," Mizuho Securities analyst Vijay Rakesh notes in StreetInsider.
"I honestly can't come up with a better CEO candidate for Micron," Bylund writes, noting that the stock rose 2 percent on the news. "Today's stock surge is more than just a sigh of relief over the CEO uncertainty situation — it's a vote of confidence in the new name."
Micron needed a CEO because its existing one, Mark Durcan, announced in February that he planned to retire once a replacement could be found. A 30-year Micron veteran who had actually already retired once, he replaced iconoclastic Steve Appleton, who was CEO of Micron until he died in 2012 when his experimental plane crashed.
Mehrotra, who will also serve as president and chairman of the board, is scheduled to start work on May 8, while Durcan will stay on as an advisor until August, according to the company. He is expected to divide his time between Micron's Boise, Idaho, and Milpitas, Calif., offices. And, causing a sigh of relief to Idaho, where Micron is one of its largest employers, the company said he had no intention of moving headquarters out of Boise, which state officials have worried about for years.