Oct 18 2012 10:00AM GMT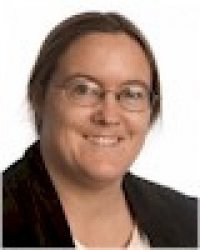 Profile: Sharon Fisher
All of a sudden, backing up Oracle databases is big news, with Wikibon and Amazon Web Services each releasing new insights about how to do it.
What makes this a big deal? As Wikibon mentions, nearly 30% of Oracle shops are managing more than 100 TB of data that needs to be backed up. And with 'big data' becoming a buzzword, not only is the data getting bigger, but people are paying more attention to it.
Wikibon points out several trends, including increasing virtualization, more space devoted to backups, and that tape is still around. 45% of customers report that more than half of backup data resides on tape, Wikibon says.
But one of the newer backup choices that Wikibon mentions is RMAN. And the advantage to that is brought up in one of the other big recent developments in Oracle backup, which is RMAN's newer ability to back up to the cloud.
That's where the Amazon Web Services white paper comes in. It describes how Amazon itself started backing up all its Oracle databases to the cloud using RMAN. While such white papers are often pretty self-serving — and now we're talking about one where a vendor is using its own product, or what EMC's Paul Maritz refers to as "eating your own dog food" — this one has some hard numbers behind it.
"The transition to S3-based backup started last year and by summer, 30 percent of backups were on S3; three months later it was 50 percent. The company expects the transition to be done by year's end — except for databases in regions where Amazon s3 is not available," writes Barb Darrow for GigaOm. Moreover, the company is saving $1 million per year for backups that take only half as long, she writes.
Whether you want to go the AWS route for Oracle backups or not, the Wikibon report has some interesting information on the backup subject. Granted, some of them are pretty Mom-and-apple pie — implement redundancy, test your backups, use dedupe — but others are more nuanced.
For example, the company notes, organizations are increasingly virtualizing their Oracle servers — which could have an impact on the speed of backing them up.  "The big initial attraction of server virtualization is that it increased average utilization from 15% to about 85%," Wikibon writes. "This means that virtualized environments will see a drastic reduction in overall server capacity, some of which was used to run backups."