Jun 6 2012 11:56PM GMT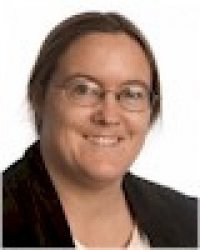 Profile: Sharon Fisher
When you have a whole lot of stuff, you have two choices. You can get one really, really big box. Or, you can get a whole lot of little boxes, and find ways to use them efficiently — like having them all be the same size so they're interchangeable, and finding a good way at indexing the stuff in them so you can find it. And if you can solve the latter problem, little boxes tend to be a lot cheaper than big ones, and a lot more versatile.
This works for anything, whether you're talking about logistics shipping to the Gulf War, moving cross-country, or organizing the pantry. It's also the same theory behind virtualization — if you get a whole bunch of little processors working together well enough, they're at least as good as one big processor, because you can keep adding little processors to them.
Traditionally, storage companies have worked by making bigger and bigger boxes; it's part of what has kept companies like EMC and IBM in business, because really big boxes cost a lot of money.
However, we're increasingly seeing cases where users are, instead, getting a whole bunch of little boxes to work together. It's only worth the effort if you are, yourself, a great big company, so that a) you have the expertise around to hire people to get the little boxes to work together better and b) buying all the big boxes you would need just costs too darn much and it actually does save you money to find a way to let little boxes do it.
This is where companies like Facebook, Backblaze, and now Netflix come in. (And, likely, companies such as Google, but they don't talk about it — though if you Google YouTube and "content delivery network" on the Google site, you sure end up with a lot of interesting patents.)
Backblaze has been patting itself on the, well, back for being the inspiration behind Netflix' move, but really, the credit goes to the moving companies that figured out that, instead of sending gigantic trucks to all sorts of places to pick up stuff to move it, instead they should send a bunch of storage containers to the people who are moving, let the people fill them up, and then drive around and pick up all the storage containers. This was called a pod, and Backblaze called its similar system — a standardized bunch of storage and hardware and software to manage it — a Storage Pod.
(When you think about it, we're even moving that way with coffee, with those little K -Cup things. And, really, it's how the Internet itself works — instead of trying to send one large message, it breaks all the messages up into packets of the same size and then reassembles them at the other end, because the simplicity of only having to transport a single size of packets is worth the effort to break the message up and reassemble it.)
So, what Netflix decided was, rather than building a centralized gigundo data center with a ton of storage in it to hold all the movies, instead it would build a whole bunch of standardized pods — which it is calling the Open Connect Architecture — and placing the pods all over the country so the data doesn't have to go as far.
True, if you're renting something esoteric they'll probably have it in some main office somewhere, but it's a pretty safe bet that you're renting one of the ten most popular movies of the past six months. It's basically the same method behind Redbox — take care of the 80% of movie watchers and then figure out how to deal with the other 20%. So far Netflix is only taking care of 5% of its data this way, but it expects to ship most of its data this way in the future.
This sort of system only works if you're really big — in the case of Netflix, streaming a billion hours of programming a month. The announcement hammered the stock of the vendors Netflix has been using to deliver its content, and there's some dire warnings about what it means to big storage vendors like EMC, but, practically speaking, most companies just don't operate on the economies of scale to make it worthwhile to do on their own.