Aug 29 2017 12:41PM GMT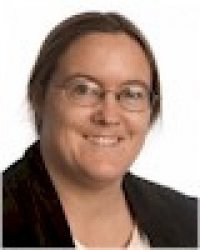 Profile: Sharon Fisher
Tags:
Periodically, I like to pass on what Backblaze is reporting about the hard drives that make up its cloud backup service. This is for two reasons. First, Backblaze uses a truly massive number of hard drives, and so they come up with a lot of statistically significant results. Second, the company is absolutely nerdy about big data and hard drive statistics, and does quarterly and annual reports on its experiences that are a great example of how a company could do this sort of report about any hardware it happened to have.
Backblaze just came out with its second quarter report, but because I haven't written about its individual hard drive statistics for more than a year, I'll also catch you up on the last couple of quarters as well.
The company is now up to 83,151 hard drives altogether. In the first quarter, it added more than 10,000 hard drives in total, and in the second quarter, it added 635 new hard drives in total – some due to failure but many of them due to migrating to larger, higher density (as well as newer) hard drives. For example, Backblaze has been migrating its 3 TB hard drives to 8 TB  — which, the company said, more than doubles its storage capacity in the same footprint while only increasing its electrical use a little bit.
In addition to upgrading the hard drives themselves, Backblaze is also creating much larger collections of hard drives. Instead of using its "pods" of 45 hard drives, the company has been using "vaults" made up of up to 20 even bigger "pods," each of which hold up to 60 hard drives. With the increased size of hard drives it's now using, each "vault" can now store up to 14.4 petabytes of data.
Another interesting thing that Backblaze has been doing lately is testing enterprise-grade hard drives. As you may recall, the company became well known for building its storage system with commodity consumer hard drives rather than the monolithic gigantic storage devices made by companies such as EMC. That was cheaper, especially when it became time to upgrade, and was more granular. But the company has been criticized over the years for using consumer hard drives rather than enterprise hard drives, which some people (including the vendors whose hard drives weren't very reliable in the Backblaze setup) said would be better suited for the way Backblaze used its drives.
So Backblaze has been testing enterprise hard drives, and surprisingly found that they were actually more prone to failure than consumer ones, as well as generally being more expensive. On the other hand, the company apparently found a batch of Seagate 8 TB enterprise hard drives on sale, and at that price they were worth getting, so the company is using some of them. While they are still showing a slightly higher failure rate, the company cautions us not to jump to conclusions, indicating that it might simply be burn-in failures because of how new they are (which the company calls the "bathtub curve").
"The enterprise drives have 363,282 drives hours and an annualized failure rate of 1.61%," writes Andy Klein, director of product marketing for Backblaze. "If we look back at our data, we find that as of Q3 2016, the 8 TB consumer drives had 422,263 drive hours with an annualized failure rate of 1.60%. That means that when both drive models had a similar number of drive hours, they had nearly the same annualized failure rate."
In other developments, it may surprise you, but Backblaze doesn't always leap to a new, more dense hard drive model as soon as it comes out; since it's using a commodity model, it waits until the cost per megabyte for the more dense models is equivalent to that of the less dense models it's already using, and then tests them. Consequently, the company is just now starting to test 12 TB hard drives. "In the next week or so, we'll be installing 12 TB hard drives in a Backblaze Vault," Klein writes. "Each 60-drive Storage Pod in the Vault would have 720 TB of storage available and a 20-pod Backblaze Vault would have 14.4 petabytes of raw storage."
As it is, Backblaze spends 23 percent of its revenue on hardware, 90 percent of which is devoted to pods and vaults. The rest of the 47 percent of revenue devoted to costs includes space for the hard drives, electricity to run them and keep them cool, personnel to keep them happy and functioning, bandwidth to transfer data, and so on. The company's remaining 53 percent of revenue is devoted to the operational expenses of keeping it running, such as developing new features, marketing, sales, office rent, and other administrative costs.
As always, the company releases an Excel spreadsheet with its data, as well as the entire datasets themselves, so you can geek out on hard drive data to your heart's content.
Disclaimer: I am a Backblaze customer.