Sep 30 2013 2:19PM GMT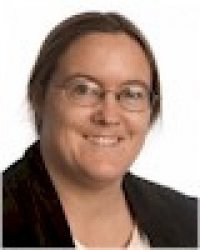 Profile: Sharon Fisher
NASA recently announced that humanity had finally made it to space beyond our solar system — using less memory than that of a low-end iPhone, an 8-track tape player for storage, and other technology that was cutting-edge in 1977 when it was launched.
Now, just because it's an 8-track, that doesn't mean you're going to be able to pop your Slim Whitman tape into it. Because this is NASA, it's a special 8-track, if you go back and look at the specs in the original documentation. (And bravo to NASA for OCRing the original documentation to make it easier to search.)
"The data-storage subsystem can record at two rates: TV pictures, general science and engineering at 115.2 kbps; general science and engineering at 7.2 kbps; and engineering only at 7.2 kbps ," the documentation reads. (To put that into perspective, the typical SATA drive today is specced at 3-6 gbps.) "The tape transport is belt-driven. Its 1/2 in. magnetic tape is 328 m (1,076 ft.) long and is divided into eight tracks that are recorded sequentially one track at a time. Total recycleable storage capacity is about 536 million bits — the equivalent of i00 TV pictures. Playback is at four speeds — 57.6; 33.6; 21.6 and 7.2 kbps."
In other words, it had a total capacity of half a megabyte. Today, we can get thumb drives for less than a dollar a gigabyte.
"That means next time you go out and take a picture with your new camera, just 1 picture at a high resolution is equal to all the data storage Voyager 2 had available during its Jupiter/Saturn/Uranus/Neptune flyby!" noted one space buff in 2008 — a data point that is itself outdated.
Every six months, the stored data would get played back. "Voyager transmits information back to Earth using a 23-watt signal," writes Caitlin Dewey in the Washington Post. "For comparison, my college radio station broadcast on a 20-watt signal and couldn't be heard even a few blocks off campus. It is, per NPR, about eight times stronger than the average cellphone."
The downside is when the spacecraft started to near the edge of the solar system, explains the New York Times.  NASA wanted to be able to record more data with it. As in many other organizations that have dealt with digital preservation issues, NASA engineers — some of whom probably hadn't been born yet when Voyager took off — didn't know how to deal with the antiquated technology.
"NASA's young programmers were accustomed to working with virtually unlimited storage capacity," writes Dale McFeatters in a Scripps-Howard News Service editorial. "The solution was to bring out of retirement 77-year-old NASA engineer Lawrence Zottarelli, who had worked with the eight-track units. The team successfully fed data into two computers [Suns] made by a company that was merged out of existence three years ago."
Just remember that the next time somebody tries to tell you that engineers over 40 aren't good for anything.