Oct 25 2012 3:26PM GMT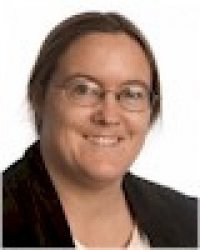 Profile: Sharon Fisher
It's been a busy week in the storage market. The biggest player is that Microsoft acquiring cloud storage vendor StorSimple, but in addition, Carbonite, a provider of online backup solutions, acquired open source and SMB cloud backup vendor Zmanda, while Persistent Systems acquired Dovenz, which sells disaster recovery as a service.
The nice thing about three of them happening at once is that this makes it a Trend, so instead of addressing each acquisition individually, we can talk about What It All Means.
From the startup side, there's really only three exit strategies you can have. You can die. You can file an IPO (like Violin also did last week). Or you can get acquired. If either the company isn't strong enough, or the market isn't strong enough, an IPO isn't necessarily a good idea. So that leaves acquisitions. (We'll assume no startup plans to die.)
Being acquired doesn't mean giving up or throwing in the towel. Particularly in the case of the company doing the acquiring, it can be a good idea. It's a quick way to collect a bunch of new people, a new technology, and perhaps some new customers.  "The vast majority (over 90 percent) of the successful private company exits in 2011 and 2012 have been through company sale or M&A," writes Jim Price in Business Insider.
The next thing to look at is who's doing the acquiring. Is it two small companies hoping that together they'll be strong enough to survive? I don't want to pick on Carbonite, but given the sort of year they've had, that might be a factor. Or is it a big company looking to add an innovative new technology to its portfolio? Certainly in the case of Microsoft and StorSimple, it's the latter.
As far as what's next, keep in mind that acquisitions tend to run in clumps. A new technology comes along, a bunch of little companies start up to use it, and then some of them die, some of them merge with each other, and some of them get acquired by larger companies — typically with the strongest players going first and the later ones being picked up by latecomers in the market who are desperate to own a piece of it, in sort of a high-tech version of Musical Chairs. For a big company, it can be a much safer way to innovate than trying to develop a new technology yourself.
We saw something similar a year ago, when Gartner did its first Magic Quadrant on E-Discovery, and predicted that 25% of the companies in it would be acquired by 2014 by major vendors. As it happened, Gartner didn't even get the report published before the first acquisition happened, and they've been falling steadily like little dominoes every since — especially after Gartner conveniently provided a shopping list.
"Probably the prime imperative for Fortune 500 managers is to find areas for revenue and profit growth," writes Price. "But the challenge is to do so without endangering the existing franchise. Too often, the dilemma from the helm looks like this: You know you need to get into a promising new space, but it's quite unproven and you suspect running two or three concurrent experiments might bleed cash for years. So in a real sense, you can't afford – on a quarter-to-quarter income statement basis – to run too many such risky projects. But if you let entrepreneurial startups run the experiments with their energy, time and capital – and let them ring out the technology risk and the market risk – then once a winner appears, you can buy that winner with capital off your balance sheet."
Certainly Microsoft and StorSimple would qualify.
Since that's the case, it seems likely that StorSimple competitors like Nasuni and Panzura — which were speaking with a great deal of bravado about the 800-pound gorilla suddenly in their midst — should be expecting to get calls from other large vendors in the next few weeks, and decide which startup exit strategy they plan to follow.