Feb 11 2018 5:55PM GMT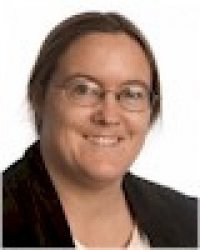 Profile: Sharon Fisher
Tags:
As you may recall, a number of police departments, upon implementing body cameras, have found that the cameras themselves are only the half of it. The real problem is storing all the data the cameras collect.
Some jurisdictions have found a solution to this problem: Just delete all that pesky data.
"Idaho Code requires counties to retain all records, including digital files of video and audio recordings from body worn cameras, for a minimum of two years," notes the text of one bill under discussion in the Idaho Legislature. "Given the cost associated with management and storage of the digital media files associated with body worn cameras, many counties are currently unable to retain digital media recordings for the minimum requirement of two years. This legislation will add language to define digital recordings and a set minimum retention requirement for specified digital media files based upon the evidentiary value of the digital media file. These amendments will encourage counties to invest in digital recording devices by making the retention of county law enforcement records more achievable under county budgets."
So, keep it if it's evidence of a crime, but otherwise it can be discarded after 60 days, according to the proposed legislation. (That's for bodycams. Cameras attached to a building can have their data deleted after 14 days.)
Idaho isn't alone. In Michigan, data only needs to be kept 30 days, as of research dated last October by the National Council of State Legislatures (NCSL). Nebraska only requires 90 days, as does Miami-Dade. Washington also requires 90 days. Illinois also requires 90 days, which has led some towns to drop bodycams altogether. Missouri specifies 30 days (and Kansas City has done an exhaustive study on the storage costs of the program). Nevada can be as little as 15 days.
"Short video retention periods can limit the number of people who come forward with complaints," writes Mike Shoro in the Las Vegas Review-Journal. "A short retention period doesn't account for people who might not be ready to file a complaint within the allotted time frame." Short periods might also mean that footage gets deleted even though people have requested it, because of the slowness of the requesting process.
In contrast, Indiana requires 190 days for localities and 280 days for state agencies. Georgia and Oregon require it to be kept at least 180 days, as does Albany, New York.  Minnesota requires 90 days but has all sorts of exceptions. California has 60 days but again has all sorts of exceptions. New York City actually extended its retention period from six months to one year. (This is all according to the NCSL data (unless otherwise referenced), and of course things may have changed since October.) In comparison, Virginia law, for example, requires evidence to be held for at least 10 years, and sometimes 99 years.
And on the other hand, some organizations consider deletion of bodycam footage a good thing. "The Leadership Conference, together with a broad coalition of civil rights, privacy, and media rights groups, developed shared Civil Rights Principles on Body Worn Cameras," writes the organization of its "Police Body Worn Camera Scorecard," which on a civil rights basis prefers that law enforcement organizations delete data within six months and criticizes organizations that keep it longer than six months or don't have a policy, out of concern that the devices will be used for community surveillance. For its part, the American Civil Liberties Union calls for recordings to be maintained for six months.