Oct 28 2015 8:02PM GMT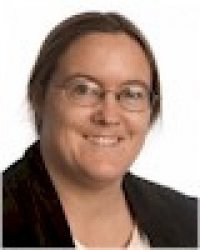 Profile: Sharon Fisher
Tags:
Back in the day, kings used to forestall a potential war from another country by marriage. Thus merged, the theory went, the countries would henceforth work together instead of competing.
In the computer industry, that's not really an option. This is why we're seeing alliances like the merger of hard disk powerhouse Western Digital with solid state size queen SanDisk, announced last week after having been rumored earlier this month.
Western Digital, which has to have been getting itchy because it hasn't bought anybody major in a while, was also facing a problem in that it had pretty much bought everyone who'd hold still for it in the hard disk space this decade. (They weren't alone. Seagate bought Samsung storage, and Toshiba bought Fujitsu storage.)
True, Western Digital could always have bought Seagate itself, or vice versa, but eventually the Federal Trade Commission would start finding all these computer storage mergers to be monopolistic. As it is, when Western Digital bought Hitachi GST in March, 2012, it had to sell off some pieces first. For example, it sold to Toshiba assets that Hitachi GST used to make and sell desktop hard- disk drives. In addition, the European Commission required Western Digital to sell one of Hitachi's 3.5-inch manufacturing plants and associated intellectual property for making these drives. In return, Western Digital received a Toshiba plant that had been damaged in last year's Thai floods.
And why haven't either Western Digital or Seagate bought Toshiba, anyway? "When Western Digital's leadership gets comfortable with this new partnership, I wouldn't be surprised to see it develop into yet another hard-drive buyout," agrees The Fool's Anders Bylund. "If Western Digital doesn't own Toshiba's hard drive operations by 2018, I'll be shocked."
In fact, this deal hinges on whether Toshiba approves, writes Reuters. "Any deal with SanDisk will require a sign off from Toshiba . SanDisk uses Toshiba's foundries to make its chips and the two have an important intellectual property-sharing joint venture," writes Reuters. "Analysts have said Toshiba is more likely to accept Western Digital as a buyer for SanDisk than Micron, a rival memory chip maker."
In any event, Sandisk, while not as profligate a shopper as Western Digital, had had its own share of acquisitions over the years, such as Fusion-io and SMART Storage Systems. It was generally considered to be third in the NAND flash memory market after Samsung and Toshiba. It was also just ahead of Micron, which had also been suggested as a potential Sandisk acquirer.
According to Leo Sun at The Motley Fool, Western Digital was the leader of the hard disk drive market, holding 43 percent market share. Assuming the acquisition completes, it will then control 14 percent of the SSD market, including Sandisk's 11 percent, ranking it second after Samsung.
That said, Sun is wondering whether Western Digital is paying too much. The $19 billion total calls for an $86.50 purchase price — $85.10 in cash and the rest in stock. But if a planned 15 percent investment in WD by Tsinghua Unigroup subsidiary Unisplendour doesn't go through, the cash portion of the deal will drop to $67.50 per share. "WD's offer of $86.50 per share values SanDisk at nearly 35 times trailing earnings, compared to the industry average P/E of 15 for the data storage industry."
On the other hand, for several reasons, buying Sandisk now was cheaper and more manageable than waiting, Sun writes. For that matter, there's a potential class action lawsuit brewing because Western Digital isn't paying enough with its 15 percent premium. Plus, sales on both the Western Digital and Sandisk side are slowing. "A slowing business buying another slowing business at a hefty price tag doesn't sound all that appealing to Western Digital shareholders," writes The Fool's Evan Niu.
Incidentally, Unisplendour's parent company also proposed investing in Micron a while back. (Honestly, keeping track of all this is like Game of Thrones.) After some unease about the plan due to a Chinese company investing in an American chipmaker, perhaps that's why Unisplendour is taking this circuitous route toward investing in a different American chipmaker.
Anyway, if approved and all the various contingencies fall into place, the deal is expected to close in the third quarter of 2016. A whole fistful of financial and legal companies are involved, because of the complexities and how much debt will be involved.