Nov 30 2011 5:23PM GMT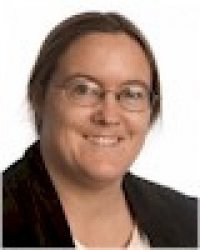 Profile: Sharon Fisher
A Republican presidential candidate, a former Governor, is being slammed in the press due to accusations that, when he left the governor's office, he ordered information from computers in his office destroyed.
No, not Mike Huckabee. It was Massachusetts Governor Mitt Romney, who added a new wrinkle: 11 staffers purchased 17 hard disks from government computers when departing. A spokeswoman for the campaign told the Boston Globe, which broke the story, that the former aides did nothing wrong and had "complied with the law and longtime executive branch practice" — at which point the Globe interviewed several past governors who said that, no, their staffers had never purchased state hard drives and in fact had never heard of such a thing.
Moreover, in September 2006, the Governor's office began submitting requests to the Records Conservation Board to destroy some documents, such as "vendor invoices, intern files, and accounting records – and those involving topics such as "travel expense records,'' "pardon/commutation records,'' and "individual appointment requests,"" the Globe reported. The upshot is that no records are available of email sent during Romney's four-year term.
Now, it's certainly true that e-Discovery experts advise that their clients have a regular program of destroying files as they reach a certain age, partly to prevent a legal fishing expedition should the company go to court. But typically, public servants are held to transparency laws that require them to save and archive such messages — President George W. Bush, for example, was required to have his office search for email messages when millions of them were found to have been deleted.
As with Huckabee's disk drive destruction, Romney's office at first claimed the disk drives were purchased because of the sensitive nature of the information on them. In a later interview, however, Romney cited another reason: keeping potentially damaging information out of the hands of his opponents.
In fact, radio station WBUR has since ascertained that Romney's office had shortened the lease of the computer equipment. "The new lease could be a completely innocuous attempt to give the new governor fresh computers. But it was standard practice to scrub the hard drives once a lease had expired, so changing the lease also allowed Romney's staff to order the hard drives scrubbed before returning the old computers."
Romney's claim is that the Massachusetts public records law does not cover the Governor, but that his office voluntarily donated some 700 boxes of records to the state archives — of course, on paper, which would make them virtually unsearchable by journalists or a court. In fact, they are said to be particularly disorganized.
To add insult to injury, Romney's office is claiming that this is all a plot cooked up by the current Massachusetts Governor, Democrat Deval Patrick, and the campaign of Democratic President Barack Obama, and is filing its own records request for communication between the two offices.
Two other Republican Governors who are or who have considered running for President, Texas Governor Rick Perry and South Carolina Governor Nikki Haley, have also been observed deleting records from their time in office.
What I said about Huckabee earlier this year is just as valid for Romney now, as well as for any other government official: Regardless of whether the data on the hard drives was incriminating or merely sensitive, the appearance is an issue. As the saying goes, in politics perception is more important than reality, and even if Romney had nothing but the best intentions in mind, his destruction of the disks gives the perception that he was hiding information that should legitimately be available to the people of Massachusetts and the U.S. With legal experts now saying that governments are subject to the same electronic discovery requirements as any corporation, Romney's actions could be considered suspect or legally liable.