Jun 28 2017 6:40AM GMT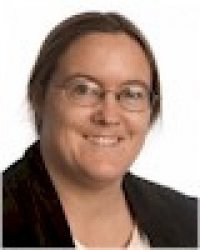 Profile: Sharon Fisher
Tags:
New Micron CEO Sanjay Mehrotra, cofounder of SanDisk, who took over just in April, is apparently wasting no time: The company has shut down its Lexar primarily consumer division and is looking for ways to sell it.
"Micron Technology today announced that it is discontinuing its Lexar retail removable media storage business," writes consumer products group vice president Jay Hawkins in a blog post. "The decision was made as part of the company's ongoing efforts to focus on its increasing opportunities in higher value markets and channels." Micron is "exploring opportunities" to sell all or part of the Lexar business, he continues.
Hawkins also didn't say whether layoffs would be involved, though he did thank the Lexar team for its contributions. If Micron is pulling out of consumer products, one wonders how much longer he'll be around, too.
Micron bought Lexar in 2006 but continued operating it as a separate division from the rest of the company, which sells its products to vendors. Lexar – which still has its own web pages up – was announcing new products as recently as February and March.
Interestingly, Lexar vice president and general manager Wes Brewer had written almost exactly a year ago about the use of storage in drones. With drones' soaring popularity (sorry), it's surprising that Lexar couldn't find a way to make a go out of storage for the devices, nor that Micron would try to use Lexar as a way to get into that lucrative market.
Perhaps coincidentally, Micron is expected to announce its earnings on Thursday. Could it be that they're going to be bad news and the company wants to either distract everyone or else make it clear that it's addressing the issue?
And yet the majority of stock analysts believe that the company will beat its earnings projections. Micron stock has also been on a pretty steady upturn since FQ4'16, according to Estimize.
"Analysts expect Micron Technology, Inc to report a revenue of $5.41 billion, good for 86.6% YoY growth and 16% sequential growth," writes Kumar Abhishek  for Amigobulls. "On the earnings side, analysts expect Micron to report a non-GAAP EPS of $1.5, far higher than $0.02 loss per share the company had reported in the comparable quarter last year. Analysts estimates are in line with the company guidance for this quarter."
"The third quarter is expected by analysts and by Micron management to be its most profitable quarter since 2013 and guidance for Q4 looks poised to be even better, almost exclusively on the back of a rebounding DRAM pricing environment," predicts Kumquat Research in Seeking Alpha.
"The company reported modest second-quarter fiscal 2017 results," writes Zacks Equity Research.  "The top and bottom lines increased on a year-over-year basis, primarily due to pricing improvement in DRAM and NAND sales volume. We believe that the improving prices for DRAM and NAND chips make investors confident about Micron's growth. Per various sources, the prices for these specific chips have improved primarily due to a better product mix optimization and higher-than-expected demand for PCs, servers and mobiles. We believe that any increase in prices will have a favorable impact on the company's top line and the benefit is likely to flow down to the bottom line. The benefit from improved pricing was well reflected in the company's last quarterly results. We anticipate these benefits to reflect in the to-be-reported quarter as well. Additionally, we are positive about the company's strategy of enhancing its operating capabilities through acquisitions which are likely to boost its top-line performance."
On the other hand, none of these rosy articles (even this gigantic one) don't even mention Lexar, instead focusing on Micron's DRAM business. So perhaps the company is intending to focus only on its most profitable line. Let's hope it doesn't regret putting all of its chips into one basket.