Aug 29 2012 11:02PM GMT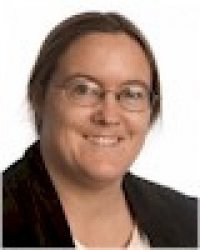 Profile: Sharon Fisher
This week was supposed to be Mark Durcan's last. In late January, he'd announced his retirement from Micron, the U.S.'s only memory chip maker and second largest worldwide after Samsung.
Instead, the following week, CEO Steve Appleton died in a plane crash, and Durcan agreed to take over the CEO role at the company where he'd worked since 1984.
Speaking before the City Club in Boise, Idaho, where Micron is based, Durcan talked about his first six months on the job and where Micron is going.
There used to be 40 memory producers in the world, and now there are only 9, Durcan said. How did Micron manage to be one of them, especially continuing to be based in the U.S.? By focusing on using technology, and being clever on using capital and partnering, he said. In particular, the company was careful not to run out of cash, which is the downfall of many companies, he said.
Micron, which has received a number of tax breaks from Idaho to encourage it to stay in the state where it is one of the largest employers, has come under some criticism for moving jobs overseas, but Durcan denied that, saying that while it does have a number of overseas facilities, they were primarily through acquisition rather than through development.
The company is currently in the process of acquiring Elpida, a Japanese company focused on low-power DRAM and mobile DRAM that is going through bankruptcy. This is actually delaying the acquisition to some extent, Durcan says. "Japan is working through the process," he says, because there isn't much bankruptcy there.
Currently, the worldwide market for memory is $345 billion, and of that, Micron earns $33.4 billion of that in DRAM and $35.9 billion in flash memory, Durcan said. 68% of its revenue comes from Asia, 21% from America, and 11% from Europe, he said. Solid-state drives (SSD) provide 10% of the company's revenue, while mobile provides 17% and is likely to increase after the Elpida acquisition is finalized.
To help, Micron is partnering with other firms such as Intel, and he expects that in the future, the company is going to become even more dependent on partnerships, including with its customers, Durcan says.
Durcan also said he expected the company to move up the value chain to include controllers and processing, and sell systems rather than just silicon. "The cloud is a huge opportunity for us," he noted, both because people are increasingly gaining access to it through smartphones and tablets, to which Micron contributes about 40% and 10% respectively, and because cloud infrastructure is increasingly making use of SSD to improve performance. SSD itself in the enterprise is also expected to be a major factor, as the company has shipped 2 million client SSDs but they make up only .3% of enterprise storage, he said. In other innovations, the company is also known for its hybrid memory cube technology.
Asked about his reaction to the Apple-Samsung lawsuit, Durcan said he "didn't really have a horse in the race" because both of them were Micron customers. He noted, however, that part of the reason Apple won is through the similar design of the smartphone families. "It's easier for the public to understand design than technology," he said.
Durcan didn't say whether he'd rescheduled his retirement.