Jan 31 2012 4:38PM GMT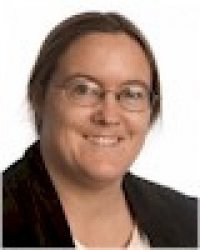 Profile: Sharon Fisher
In case you needed proof of what the Stop Online Privacy Act (SOPA) bill could have done, the U.S. government went on a few days after SOPA was withdrawn and shut down a website, claiming it was used to disseminate copyrighted content such as movies and television programs.
"The domain name associated with the website Megaupload.com has been seized pursuant to an order issued by a U.S. District Court. A federal grand jury has indicted several individuals and entities allegedly involved in the operation of Megaupload.com and related websites charging them with the following federal crimes," including copyright infringement, racketeering, and conspiracy, reads a notice on the website.
Regardless of the merits of that case in specific, the bigger issue is, what about the users of the site — reportedly up to 50 million of them — who were using it for completely legitimate purposes?
Or, as we wrote last year:
And think of how this would play with the new PROTECT-IP bill that's being proposed, which would let a third party shut down a site for having a copy of its intellectual property: Viacom, say, uploads a copy of a movie it suspects is available on Dropbox, finds it's already there, demands to know who it owns it, and then shuts down that company's site — potentially all without ever getting a warrant, because if Dropbox won't tell, Viacom can shut *it* down for having a copy of the file. And if Dropbox gets shut down, what happens to all its other, innocent users' files?
Data on the MegaUpload servers was scheduled to be deleted as soon as February 2, but the companies that own the servers have agreed to wait at least two weeks in hopes of developing a way that legitimate users can get access to their files. The companies are working with the Electronic Frontier Foundation and have set up a website to collect users who might have lost access to their data.
But the logistics of this might be complex, noted Time.
It's also unclear how users would get their data back even if Megaupload and the government came to an agreement. Would they simply open the site again with uploads and sign ups disabled, or come up with some other way to access the data? And how would they ensure that users weren't helping themselves to content that infringes copyrights? Any method would require time and development efforts — the process could easily get messy.